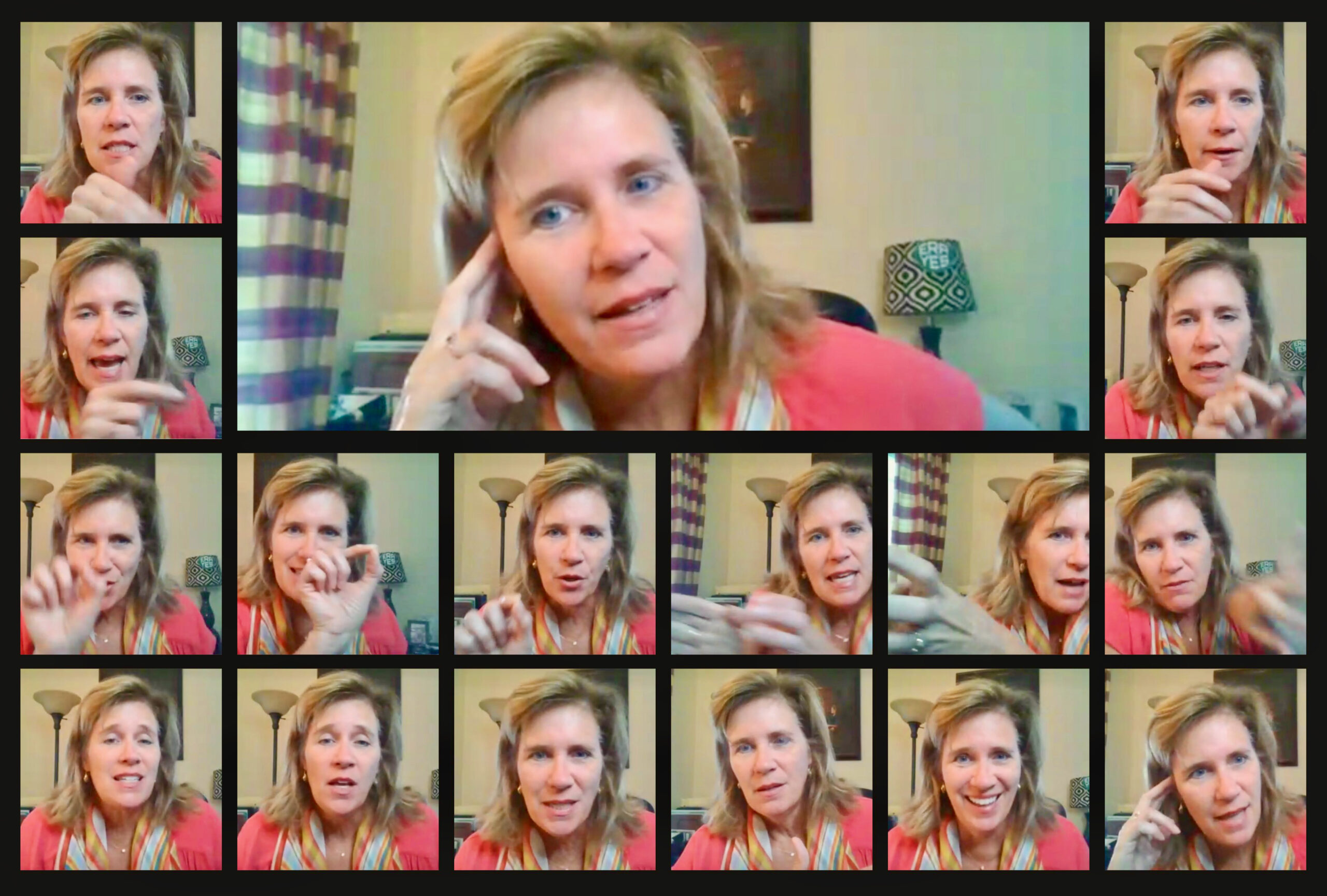 Sept. 7, 2021
An animated speaker. Lots of questions. Many Forum regulars this morning seemed well pleased with the broad discussion of issues being discussed in Raleigh, led by N.C. Sen. Natasha Marcus, chair of the Mecklenburg delegation to the N.C. General Assembly.
Marcus represents a district  covering much of north Mecklenburg.
Below the video are materials from the day's chat box, including questions asked, some comments, and links to additional information.
Material from the chat box
The chat box included some questions that were answered during Sen. Marcus's presentation, or in her answers during the Q&A session. Below is the list of all questions asked, along with a few comments. At the end is material posted by Sen. Marcus's staff assistant, Jessica Bolin, to respond to specific queries:
Q: Will vitual learning for NC schools be reinstated if COVID increases?
Carol Sawyer, CMS: CMS offers virtual academies for students in 3-5, 6-8, and 9-12. CMS has the authority to move schools to virtual learning if conditions require it. There is not much appetite to return to hybrid learning.
Q: Can you elaborate on expanding victim services
Tim Emry: I know we are in the statistical minority in Raleigh, but I really hope we can work on the racist, overly punitive Habitual Felon law? Perhaps authorizing a study to examine the percentage of people prosecuted for habitual felony by ethnicity AND the impact of habitual felon sentence length on mass incarceration?
Q: SB 300, does it include deescalation before use of force?
Q: Do you have a status on the restoration of voting rights to felons? I believe a judge just blocked the restoration of rights to felons. Response from Tim Emry: "A ruling actually just came down that will allow for people currently on probation or post release supervision to vote for the first time. That is a large group of people that can be mobilized."
Q: Any progress on gerrymandering?
Nancy Carter: May I repeat our Soil and Water request for $1.5M for work in cities and towns to help with flooding, stream problems, etc.? We could do so much more good for those whom we were elected to help!
Q: Is NC employee retirement fully funded?
Q: Likelihood of CRB subpoena power?
Q: NC needs elected people who will use government to help address people's needs. How would you convince the state's rural voters of their self-interest in making different decisions at the ballot box going forward?
Q: Were the bills not vetoed and passed by both bodies now laws?
Q: What efforts will the delegation undertake to address several policy proposals included in the State Budget that will adversely affect local control in areas from land use to the environment?
Q: Is SB 101 demanding cooperation with ICE, is that in conflict with what the local sheriff McFadden or does that refer to something else?
Jennifer Fleet: That child marriage law is used to basically legallize statutory rape.
Q: Please provide more information about the Broadband Empowerment Act.
Q: Will you make yor slide deck available to us for further review?
Q: What are the prospects for increased funding for the Courts in Mecklenburg County?
Q: How close are we to having the legislature decertify all cities larger than X population, returning all municipal powers in those areas to the legislature?
Nancy Carter: There are so many Agricultural uses for broadband now…emphasizing that could move rural support along….
Jennifer De La Jara: Thank you, Senator Marcus, for fighting for Mecklenburg students and educators in Raleigh. We appreciate our Democrats working hard to provide a sound basic education for our students. It's a baseline our state has failed to meet; we all know there is so much more we can do.
Q: It is being uncovered that state HBCUs nationwide were being underfunded for years, with state dollars. Where is NC in restitution for state-funded HBCUs?
Additional information
Sen. Marcus's staff assistant Jessica Bolin posted the following items in the chat box:
Unsure who your legislator is in Mecklenburg County? Find your legislator here.
Redistricting online portal to provide comments is here.
Redistricting link to sign up for in-person public hearings (link will continually update for future hearings) is here.
Hearing is Wednesday, September 22 at 3 p.m., Central Piedmont Community College.
COVID-19 vaccine info.
More info on SB101 (which Sheriff McFadden opposes) is here.
Senate Bill 245 to protect Davidson's trees.
Statewide bill to protect local tree ordinances.
Sen. Robinson has introduced legislation for funds for HBCUs in NC.
Any additional questions can be sent to [email protected] or [email protected].
Sign up for the newsletter here.