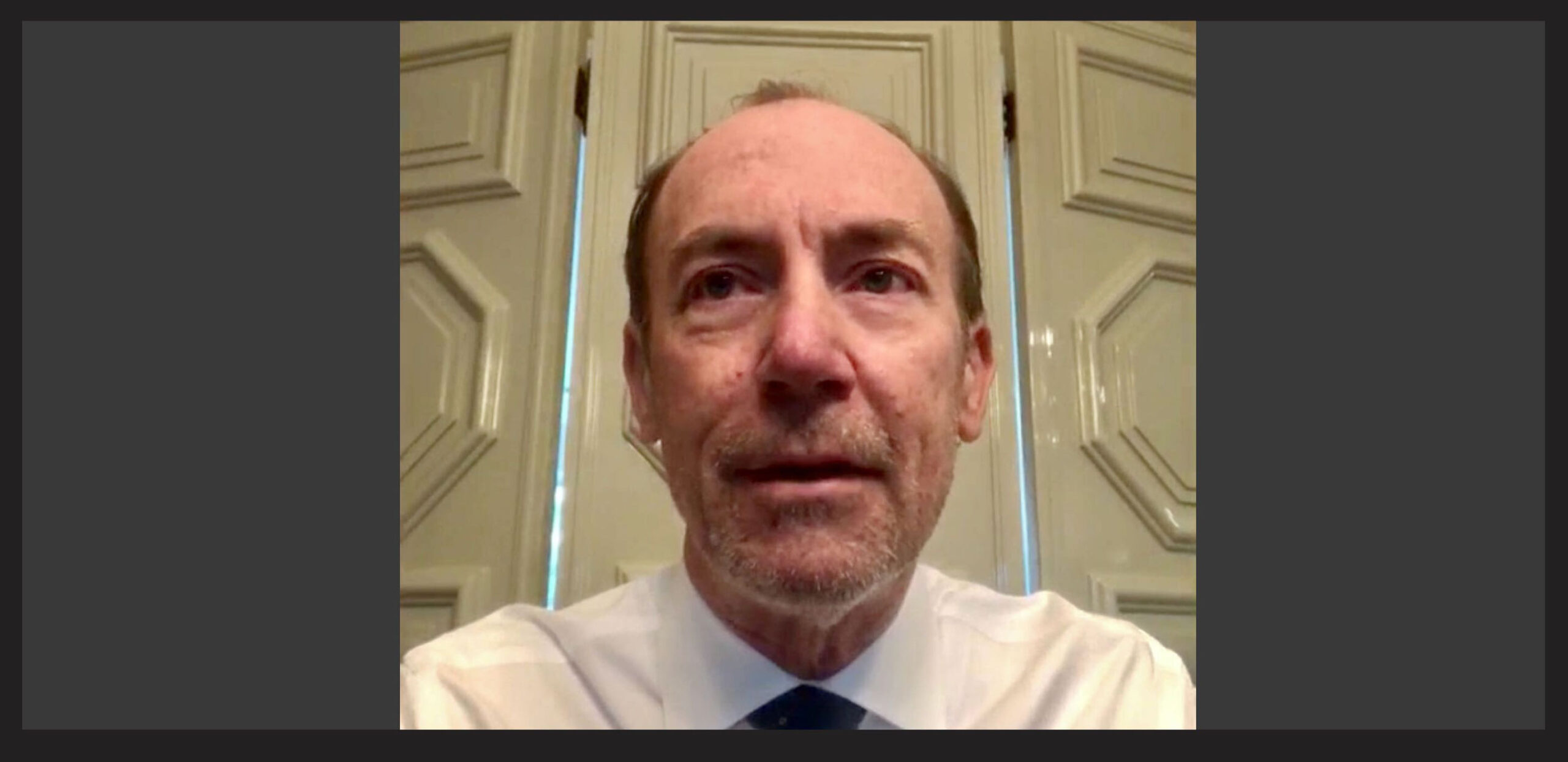 July 20, 2021
Kevin Tully, Mecklenburg's chief public defender since 2007, concluded his remarks this morning this way. But in the topsy-turvy world of short attention spans, let us begin with it:
"Don't judge our clients if you can. Keep open minds and try to view my clients this way:
"The community somewhere along the line had failed them, almost every one of them. The community has failed my clients, and that is kind of why they became my clients.
"It doesn't absolve them of personal responsibility entirely, but if the community really wants to do something about taking a bite out of crime, then you have to look at those things that drive it – the things that set the tone for crime to happen.
"So do a better job of integrating the schools. Do a better job of providing better education and health services, access to medical, psychological and mental health, jobs.
"If the community does better jobs with those things, and housing, you will see the results.
"The days of saying the way to deal with crime is to build more prisons and people there, are over. That failed. It failed generations of communities.
"My ask is that you continue to spread the word that there are better ways to do this."
For people entering the justice system who need a lawyer to represent them, some will be assigned a lawyer who has volunteered for the hourly work. All the remainder will be assigned a lawyer who works for the Public Defender's Office. The 60 lawyers on staff work in expertise areas, and the client load varies among the public defenders from about 8 at a time to more than 200, depending on the complexity of the legal case.
During the hour, Tully answered lots of questions about procedures, the effect of the pandemic on trial dates, and the office's outreach to the community. Outreach was part of the reason that the department recently put up a website to explain the public defenders' work and ease contacts with clients. But one of the most fascinating parts of the hour were when Tully described a major change in the office's work:
Burned out early in his tenure, the Brooklyn native reached out to Bronx public defender Robin Steinberg for guidance on changing the culture of the public defender's office, away from celebrating narrow  legal victories to improving clients' lives. One result: Mecklenburg County has paid for two, soon to be three, social workers within the department, to make connections to service agencies that can help clients take new paths. Tully said he could use 10 more social workers.  All staff are working through trainings on implicit bias.
Tully raised issues surrounding bail bonds and disproportionate law enforcement. He said he is arguing with District Attorney Spencer Merriweather that defendants not already out on bail should be the first ones tried as courts reopen. He added:
"I can tell you that 75% of the people who are in that jail this morning are black. And that is disproportionate to what is the reality in the world and in the community. You are seven times more likely to be arrested for marijuana if you are black than if you are white…. Lawyers can stand in the courtroom and argue these things, but things really won't change until the community really requires it."