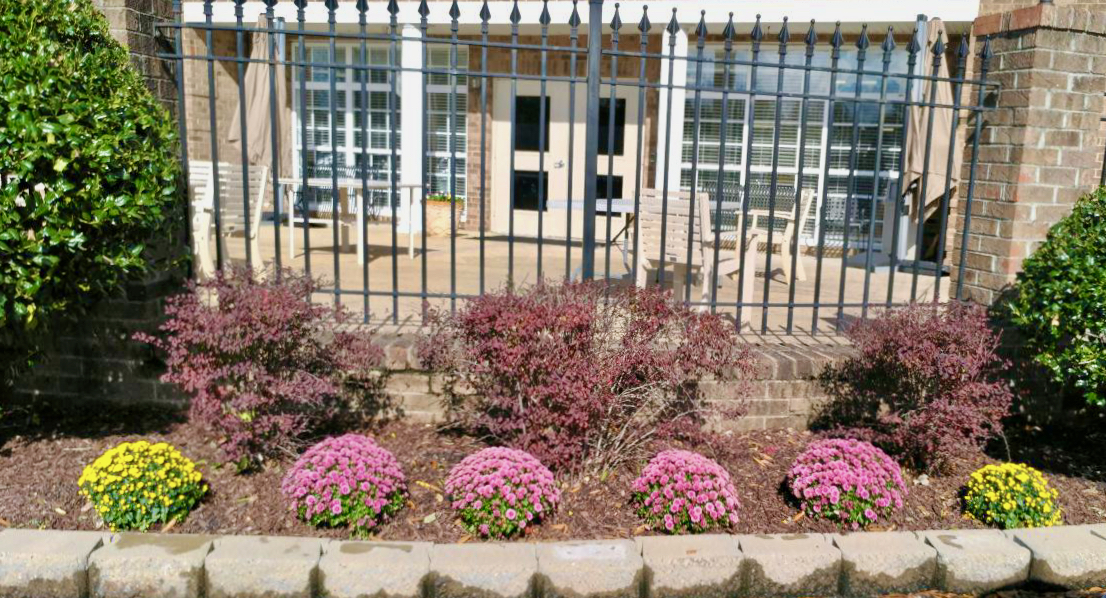 Nov. 1, 2020
Elloree Erwin wrote:
"Again, Sarah sends many thanks to all who graced her with your participation on her 95th birthday. Her son, his wife and I had a Facetime visit with her last Thursday. She sounded very weak and somewhat disengaged and unhappy about our visit. She wanted to sleep.
"The mums have been planted in front of the courtyard where she was seated last Monday. Some of the monetary funds received will be used to place a permanent marker as the Sarah Mingo Stevenson Memorial Garden. If any of you can help with this, please let me know.
"The balance of the funds or future funds will be placed in an account at Mechanics & Farmers Bank to be used in developing a living legacy for her. Some of you may have been working with her on some possibilities; if so, please let me know. Sarah may or may not remember them clearly at this time.
"If anyone has sent monetary gifts to her at the nursing facility, please let me know so we can properly acknowledge you and keep an account of the funds. Please direct all future donations to me, as her personal needs are being met by the facility.
"Thank you again for your prayers and well wishes for Sarah."
– – –
Elloree Erwin also sent in some initial thoughts about "memorializing Sarah's legacy." The list included adding to the 2013 Samuel C. Stevenson Scholarship Fund at Johnson C. Smith University; creating a display at the rebuilt Excelsior Club for "trailblazers who were firsts in their respective endeavors;" a "River of Life" at the new Excelsior honoring those who contributed to the life of the Beatties Ford Road corridor.
"Please forward your input to me," Elloree Erwin wrote.