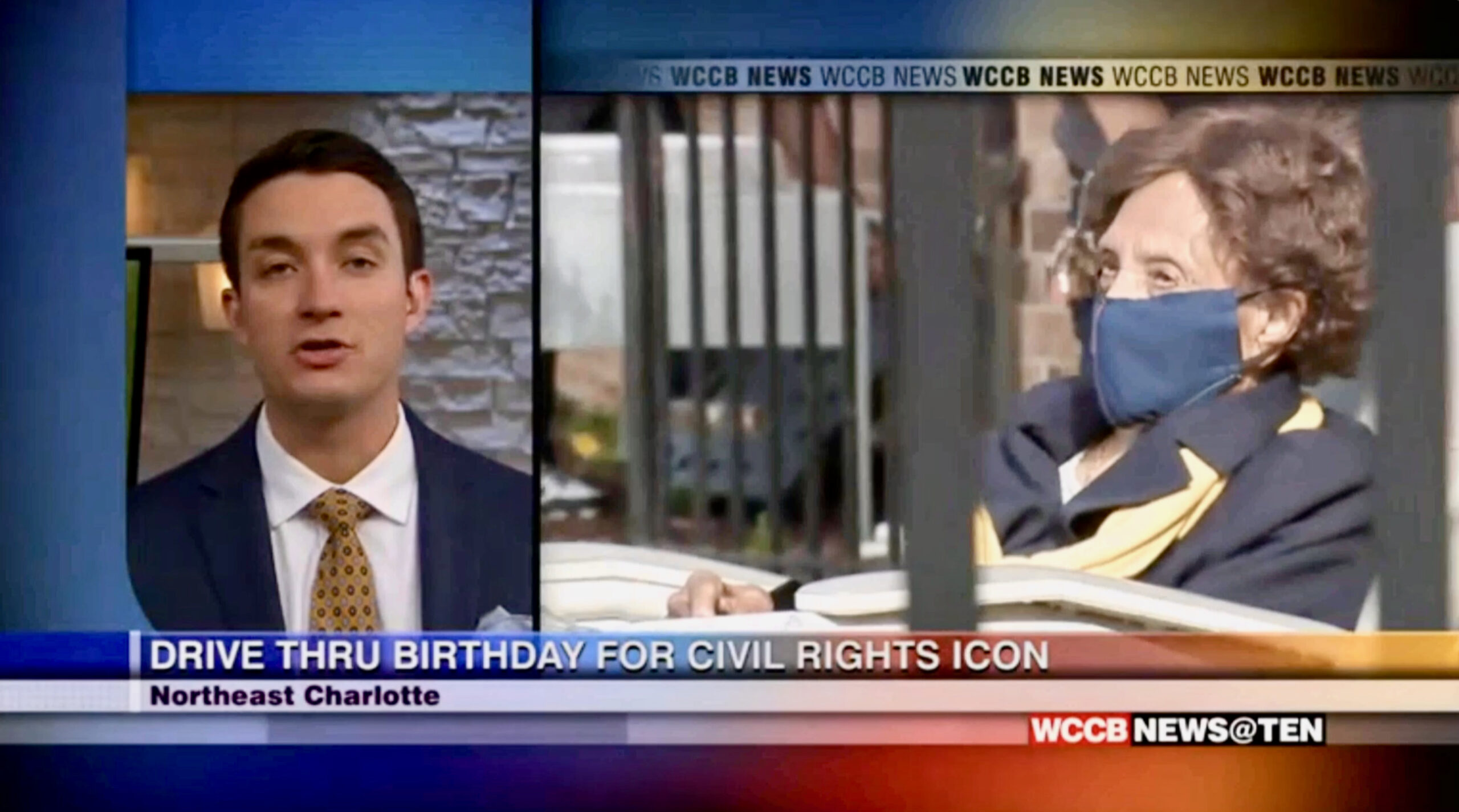 Oct. 26, 2020
Elloree Erwin's report on today's drive-by birthday celebration for her sister Sarah Stevenson:
"The drive by was a GREAT success. We expected 50 vehicles; we had 48. The entire drive by was recorded. Nathan, with WCCB, did a great job recording.
"Sarah was able to be brought outside into the courtyard. It was more than six feet, but we had a good view of her. She was able to remain throughout the entire celebration. She was especially happy to have Natheley there and so was I,too. Natheley, thanks again for all you help.
"Many, many, thanks to all who came by. It was good to see everyone, though at a distance, it was wonderful. Many thanks to my daughter, Kandyce, who helped with the shopping and set-up.
"Three of Sarah's four sisters, Izetta, Queen, Esther and me, Elloree, were present, along with our last brother, Edward Lewis, and Sarah's son and daughter-in-law, Tom and Jean.
"Special note to John Powell, who brought the beautiful mums. The center will plant a memorial garden in Sarah's honor. Thanks so much, John.
"Finally, thanks to the FIRE, POLICE and SHERIFF'S OFFICES for all their help with traffic control."
Below is WCCB's video news item from the day's event.