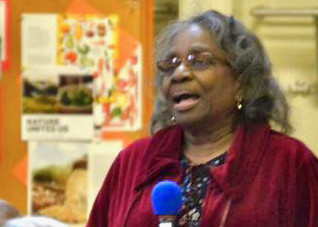 By Angie Forde
I'm voting because I realize what a privilege it is to have a voice in deciding who shall lead us.
Many around the world do not have this privilege, and too many in this country are prevented from exercising it.
Following a career in information systems management for Johnson & Johnson and its subsidiaries, Barbados native Angie Forde's servant leadership has taken her to Charlotte's Urban Ministry Center and its Homelsss Helping Homeless advocacy group, to Metropolitan Music Ministries and Hospice Music Makers and numerous mission efforts at her church. She holds a BA in mathematics from Queens College of the City University of New York, and an MBA in global management from the University of Phoenix.