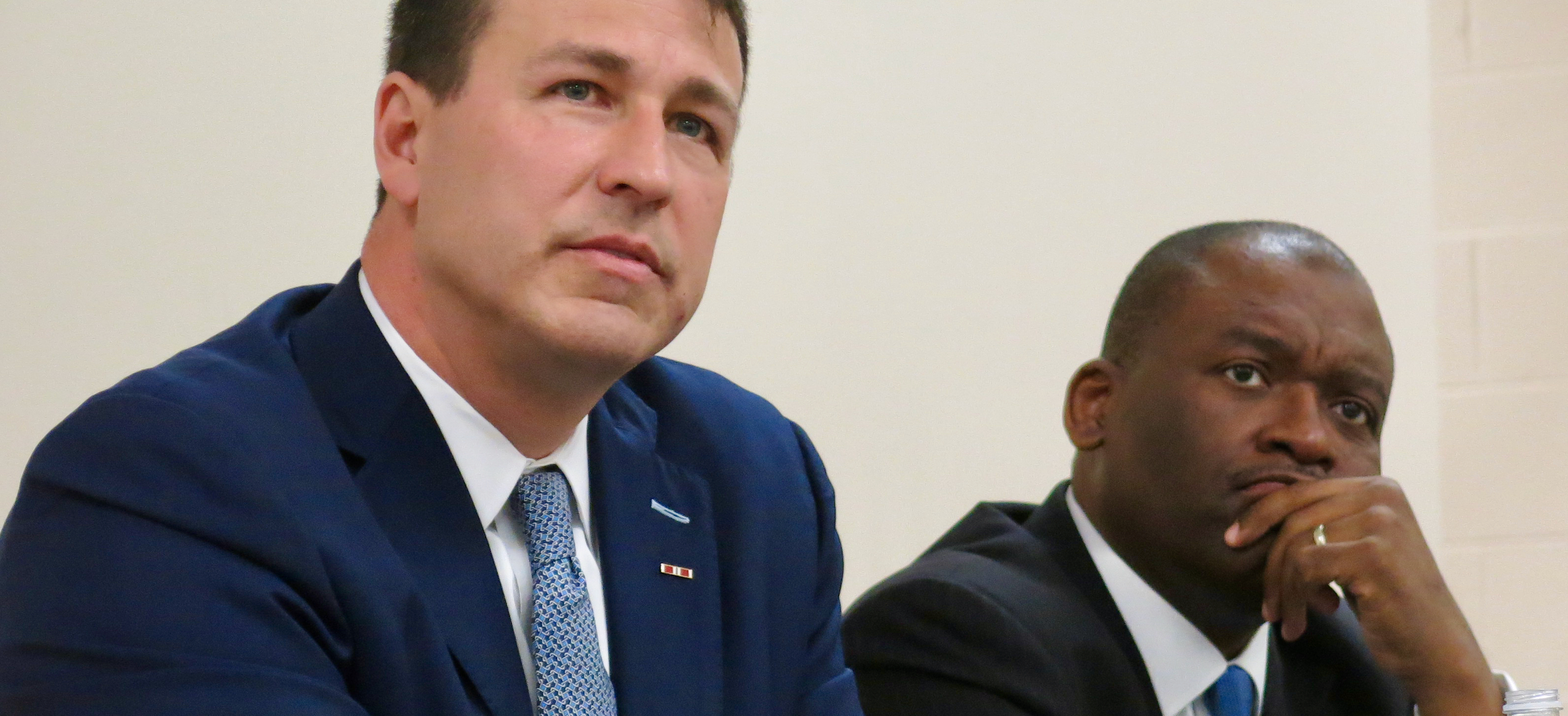 Feb. 11, 2020
Cal Cunningham and Trevor Fuller discussed the Democratic U.S. Senate primary at the Forum this morning. There was much talk about health care and an impeached president. Much talk there was also about systemic change, but not much about national security.
The other three Democrats involved in the March 3 primary race are Atul Goel of Raleigh, Erica Smith of the town of Gaston in Northampton County, and Steve Swenson of Bunnlevel.
The Observer's Jim Morrill wrote about the Q&A exchange in which both Cunningham and Fuller characterized a large TV advertising effort on behalf of Smith by a super PAC as an effort by Republicans to meddle in the N.C. Democratic primary. Morrill's report is here.
In the video below, Cunningham's presentation begins at minute 12:00. Fuller, who was delayed by traffic, presented at minute 26:30. The Q&A begins at 15:50, then continues after Fuller's presentation, at minute 32:50.