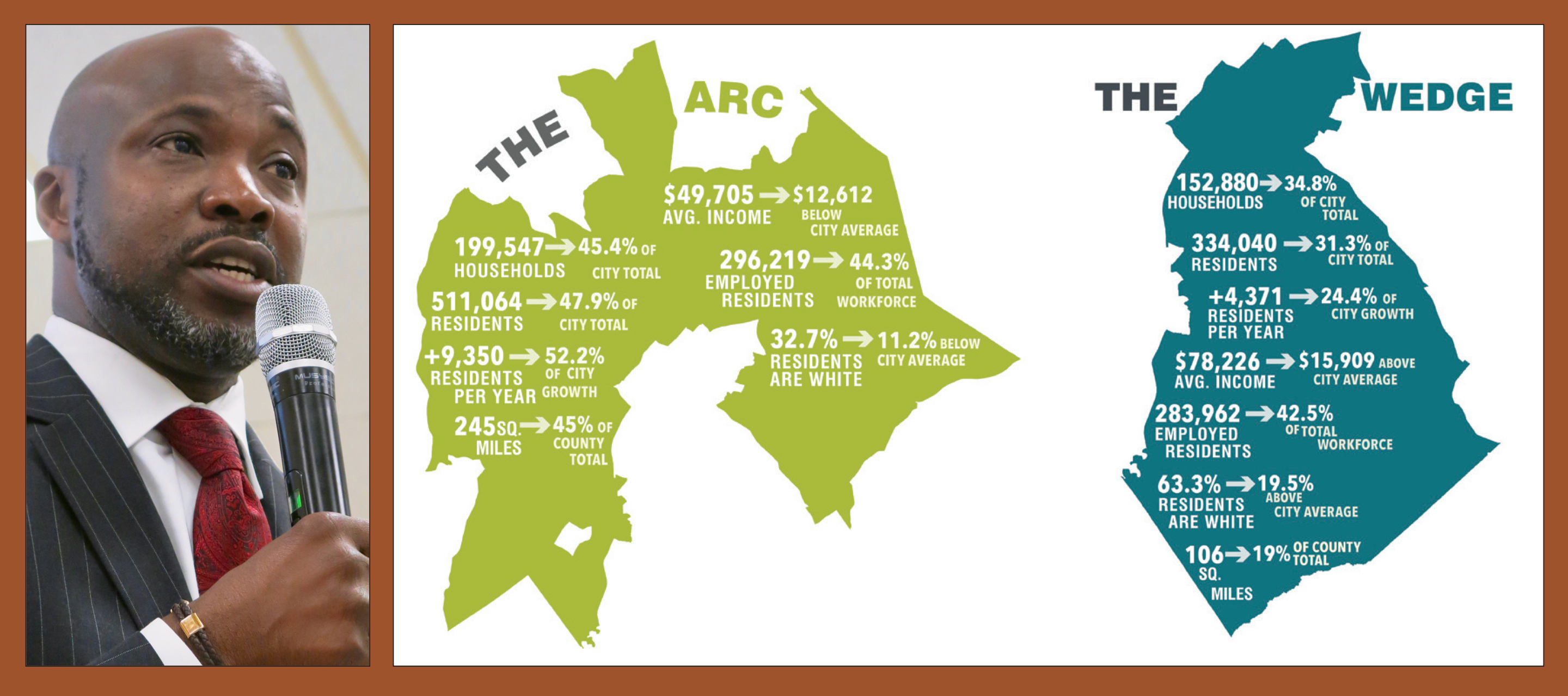 Dec. 3, 2019
What seemed to be on Taiwo Jaiyeoba's mind was explaining how planners and government officials could wrap together all plans for property and development and roads and rails and buses and water/sewer and schools so that overall community needs could be met. What seemed to be on many Forum participants' minds was finding a way for the myriad arms of government to deliver those very services into their long-underserved communities, right NOW! The session got noisy a number of times.
While city and county governments combined their land use planning decades ago, Taiwo Jaijeoba stands in a new place. He's director of planning and zoning and oversees the long-term documents long produced by those efforts. Planners have long stood in a silo, one step removed from operations.
But Jaiyeoba is also an assistant city manager with oversight responsibility for the transportation and transit systems shaped by city policy and money. At least on paper, the silos are beginning to crumble. The seat is getting hotter.
In the video below, Jaiyeoba's presentation begins at minute 16:40. The Q&A begins at minute 49:25.
Below the video are the two pages of a handout given to Forum participants. They are in a PDF here.