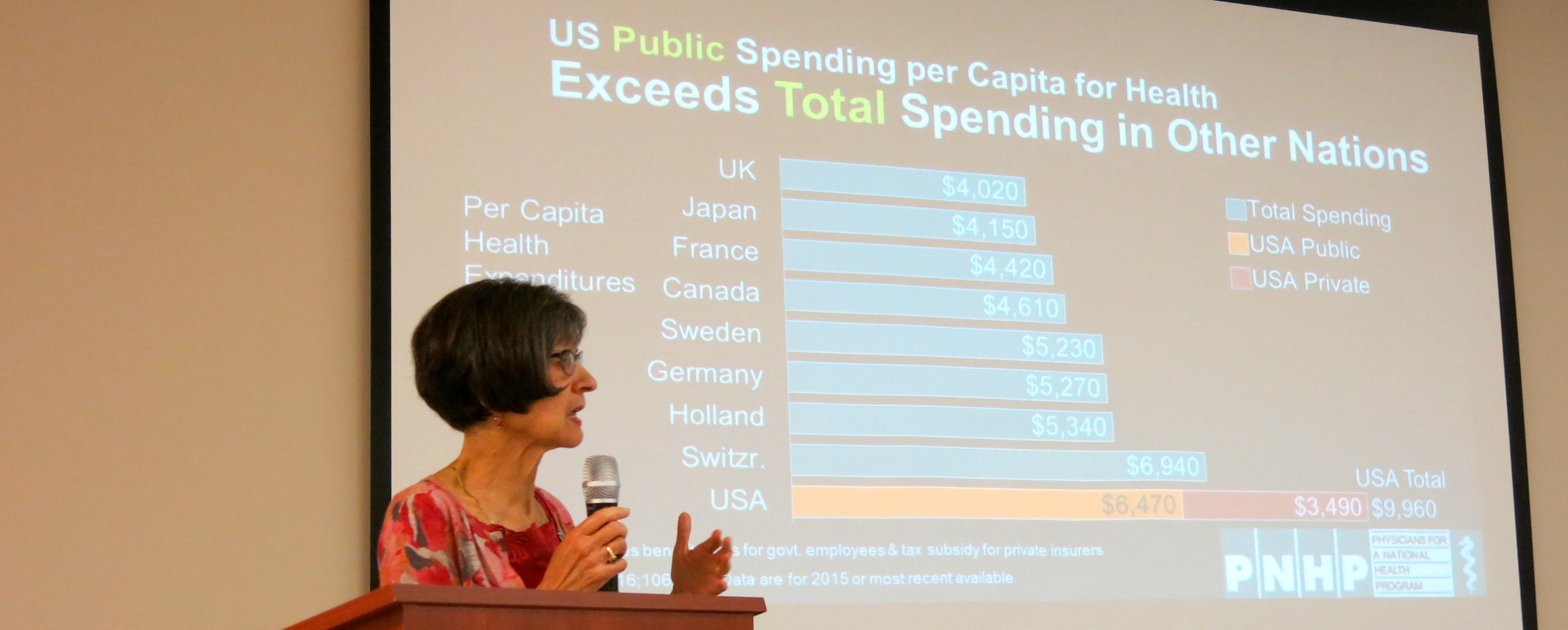 Sept. 19, 2017
Dr. Jessica Schorr Saxe spent decades as a practicing Charlotte pediatrician, many of those years in clinics serving low-income clients. She has personal experience with people unable to afford the health care that would have given them hope for a better life.
Today, she is involved with local and national groups advocating for single-payer health care – a notion that if a low-overhead, Medicare-like national system of financing and organizing health care could be legislated into being, outcomes would improve for people and less money would go into the system's paperwork.
Neither the presenter nor the audience appeared to be expecting that this change would happen immediately. But Dr. Saxe offered some polling information that suggests that even opponents of Obamacare actually support major parts of the single-payer health system she discussed.
Handouts included material from the N.C. nonprofit Health Care Justice on "Advocating Health Care for ALL" and "Membership and Resolution Campaign."
In the video below, the presentation Dr. Saxe begins at minute 10:15. The Q&A begins at minute 44:20.
Below the video are the 16 slides that were displayed during the presentation.