April 18, 2017
YMCA CEO Todd Tibbits this morning made a $150,000 appeal for community support for a summer program for youth aged 13-18.
As photos of street protests in Charlotte and Ferguson and elsewhere lingered on the screen, Tibbits said the Y plans to open three Ys on Thursday, Friday and Saturday evenings, from 8-11:30 p.m., between June 22 and Aug. 5 for activities patterned on successful programs in Boston and Los Angeles. The Ys participating were recommended by the Police Department as places where the need for youth programs is greatest.
Maps below show program locations. A letter below the video from Tibbits and Police Chief Kerr Putney describes the program.
Tibbits' presentation begins in the video below at minute 18:30. The Q&A begins at minute 52:10.
---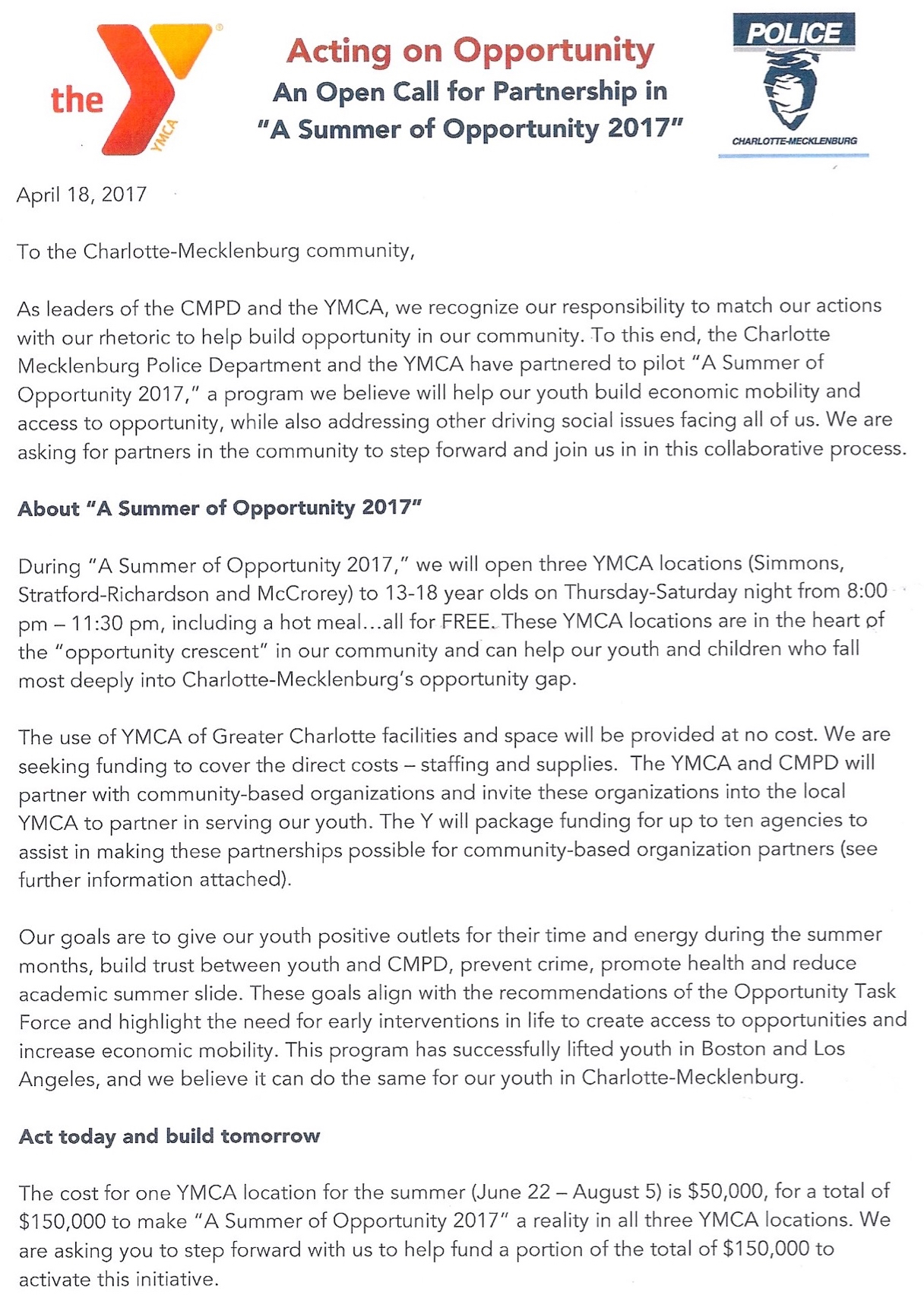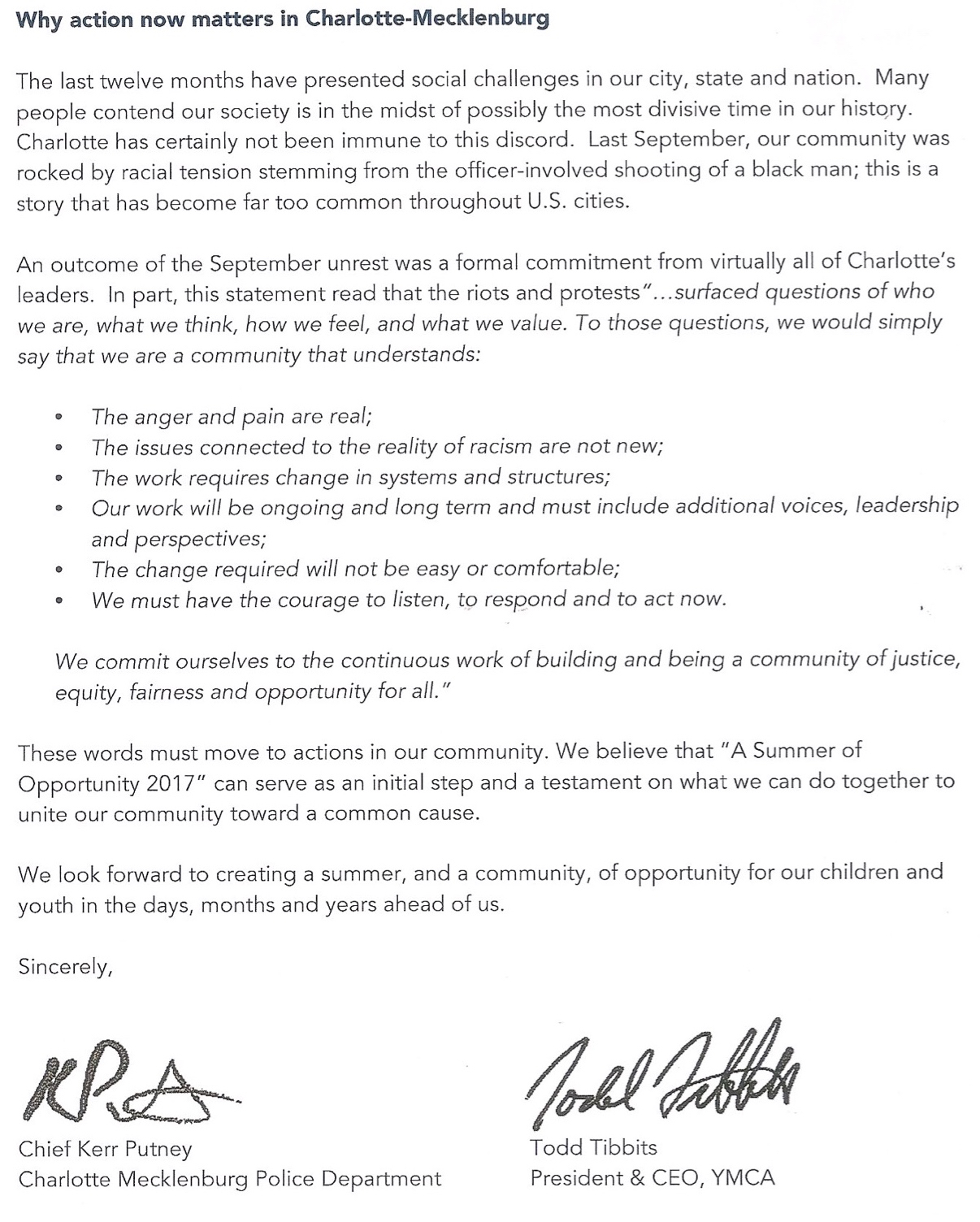 ---