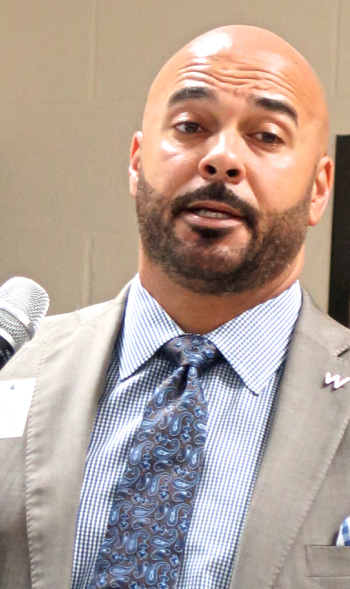 Nov. 15, 2016
It was a presentation thick with bureaucratic words and wonky terminology. What was billed as a session on "Workforce Systems and Opportunity Pathways" delivered.
But somewhere under all that mumbo-jumbo, focused communication and extensive planning are the people of Charlotte who find jobs through this local workforce development agency.
And for Patrick Graham, the CEO of Charlotte Works who arrived from Charlotte's own Urban League of the Central Carolinas just two weeks ago, the key statistic is 69%. That's the number of adults who register at Charlotte Works and ultimately are placed in a job. For some it's quick, for others less so. It's a placement rate, according to Dr. Graham, that is higher than average nationally.
Graham spoke from a PowerPoint that was displayed in the Forum meeting room. He spoke most of the words on the screen. A sample page of numbers is at minute 28:40. All of the individual slides are posted below the video. The slides may also be downloaded in a PDF here.
In the video below, Graham's presentation begins at minute 9:09. He introduces his staff at 10:20. The Q&A begins at 30:30 and runs for the rest of the video.