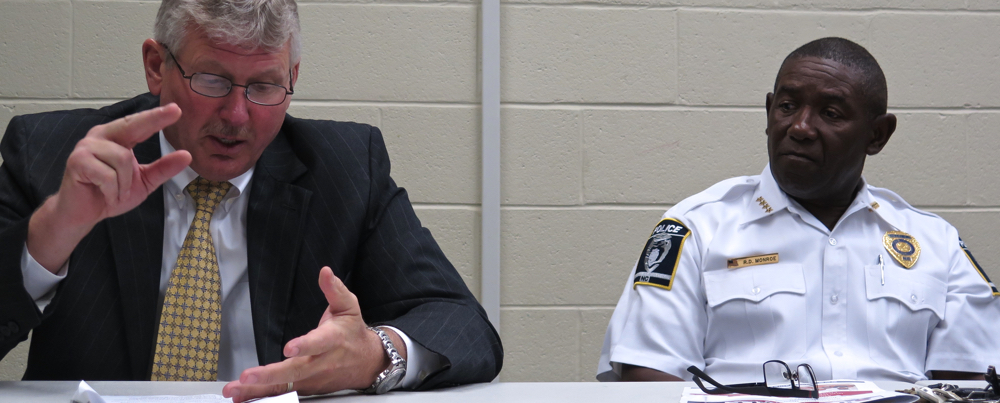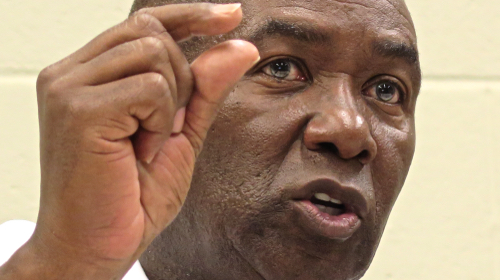 June 16, 2015
Andrew Murray congratulated Rodney Monroe. He called Tuesday's Forum appearance part of Monroe's "victory lap."
They joked, and filled in details for the other's answers. Both emphasized that cooperation between the District Attorney's office and the Police Department has benefitted the community.
Observer reporter Erin Bacon post from Tuesday's presentation is here and below. Murray's staff handed Forum participants this brochure.
Below in five videos are the presentations by District Attorney Murray and Chief Monroe, and the Q&A that followed.