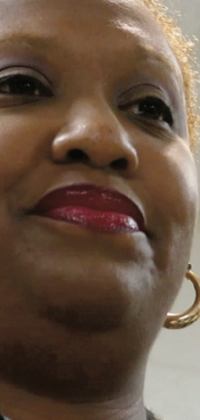 LaTarzja Henry on Tuesday offered what she called an "informercial" on the Nov. 4 ballot question that, if approved, would raise the Mecklenburg sales tax and funnel more money into salaries for CMS teachers and staff.
Henry is CMS assistant superintendent for community partnerships and parent engagement. She passed out to the Forum audience a two-page flier with additional information.
Video of Henry's presentation is posted below.