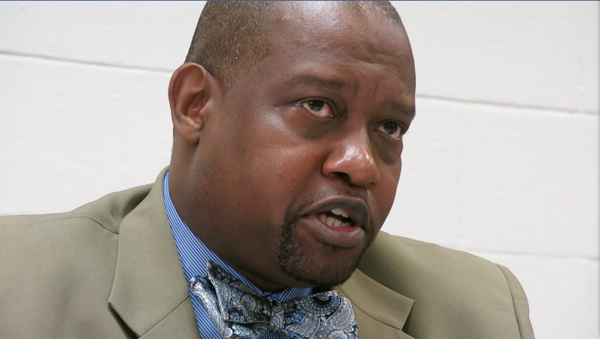 Our young men and women, especially those of color, are at war…They're at war amongst themselves. They're at war with the media. They're at war with law enforcement. They're at war with their families. They're at war at school. They're at war among their social peers.

—Darrell Gregory
Darrell Gregory chairs the Mecklenburg County Juvenile Crime Prevention Council. The group recommends to the county how to funnel state and federal funding to groups that run youth programs. The formal goal is to "address the gaps in youth services by promoting prevention, intervention, treatment, and aftercare strategies and programs which strengthen families and support community safety."
Gregory, who took over as chair in July, is ready to shake things up.
During his presentation, he said he had put current fund recipients, listed at right, on notice that those programs that are not reaching the number of youth they said they would in their funding proposals could  face loss of funds in the current year, and nonrenewal for next fiscal year. Funds recouped from failing organizations would be redistributed to new providers, he said.
Gregory's day job is managing youth programs for the Police Athletic League. He said he has been mentoring youth, particularly adjudicated youth, for nearly 21 years.
Video from Gregory's presentation and the Q&A following is in two parts below.
During the presentation, Gregory invited grassroots groups that had never heard of the Council or had never applied for funding, to do so. He said the Council would hold 90-minute information seminars on how to apply, the state standards for grantees and so forth. Based on what he hears from potential attendees, he will choose dates for 8:30 a.m. sessions from among the following dates: Wednesday, Oct. 1; Friday, Oct. 3; Monday, Oct. 6; Tuesday, Oct. 7; Thursday, Oct. 9; and Thursday, Oct. 16. On Sept. 3, he wrote in an e-mail that Oct. 1 had been chosen. Details here.
During the Q&A, Gregory said there were two vacancies on the Council and invited interested Mecklenburg residents to apply. Details about the Juvenile Crime Prevention Council are here. There is a link at that page to the online application for membership.
During the Q&A, a Forum participant asked for the names of Council members; Gregory said he did not have the list with him. Minutes from the Council's April meeting list members present and absent as Kimberly Best-Staton, Charles Bradley, Lawrence Brinson, Bobby Cobb, Keith Cradle, Sarah Crowder, Pete Davis, Tom Eberly, Douglas Edwards, Antoine Ensley, Jane Goble-Clark, Darrell Gregory, Lola Massad, Susan McCarter, Laura McFern, Evelyn Mills, Mary Lisa Moore and Heather Taraska. Gregory said Tuesday that two members had recently resigned; he did not identify them.
Gregory can be reached by e-mail or at 704-336-2105.