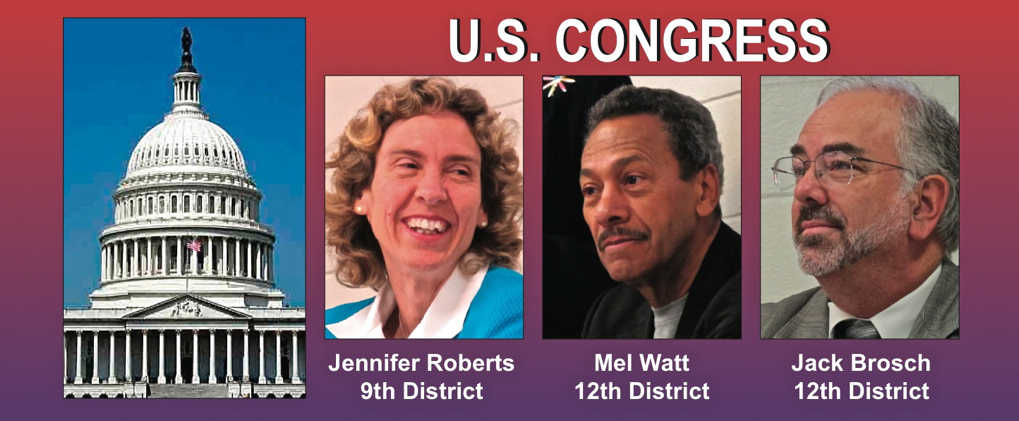 Oct. 23, 2012
Five candidates spoke at this morning's Forum. This page is focused on the three candidates present who are running for Congress. All candidates for the 9th and 12th Districts were invited to attend.
12th District: Mel Watt and Jack Brosch
9th District: Jennifer Roberts

Q: We're tired of politicians unwilling to fix problems. We're tired of our military being the world's policeman. What can we do about these things?