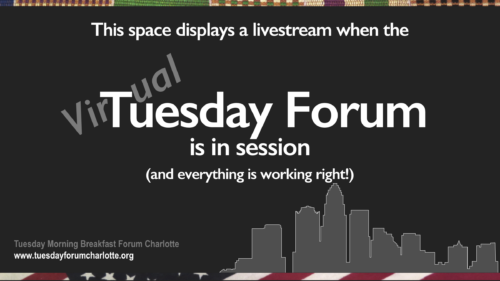 Livestream time is normally Tuesday from 8:30-9:30 a.m. See meeting schedule here.
Have questions? Text them to 980-233-1320.
If there is no livestream above during meeting hours, check to see if it's running at the Forum's Facebook page.
Have a question for the presenter?
You don't have to be inside the virtual Forum room to ask a question. Watch the screen for a telephone number where you can text your question into the meeting. This link is a work in progress, and we apologize if your question is not answered during the Virtual session.