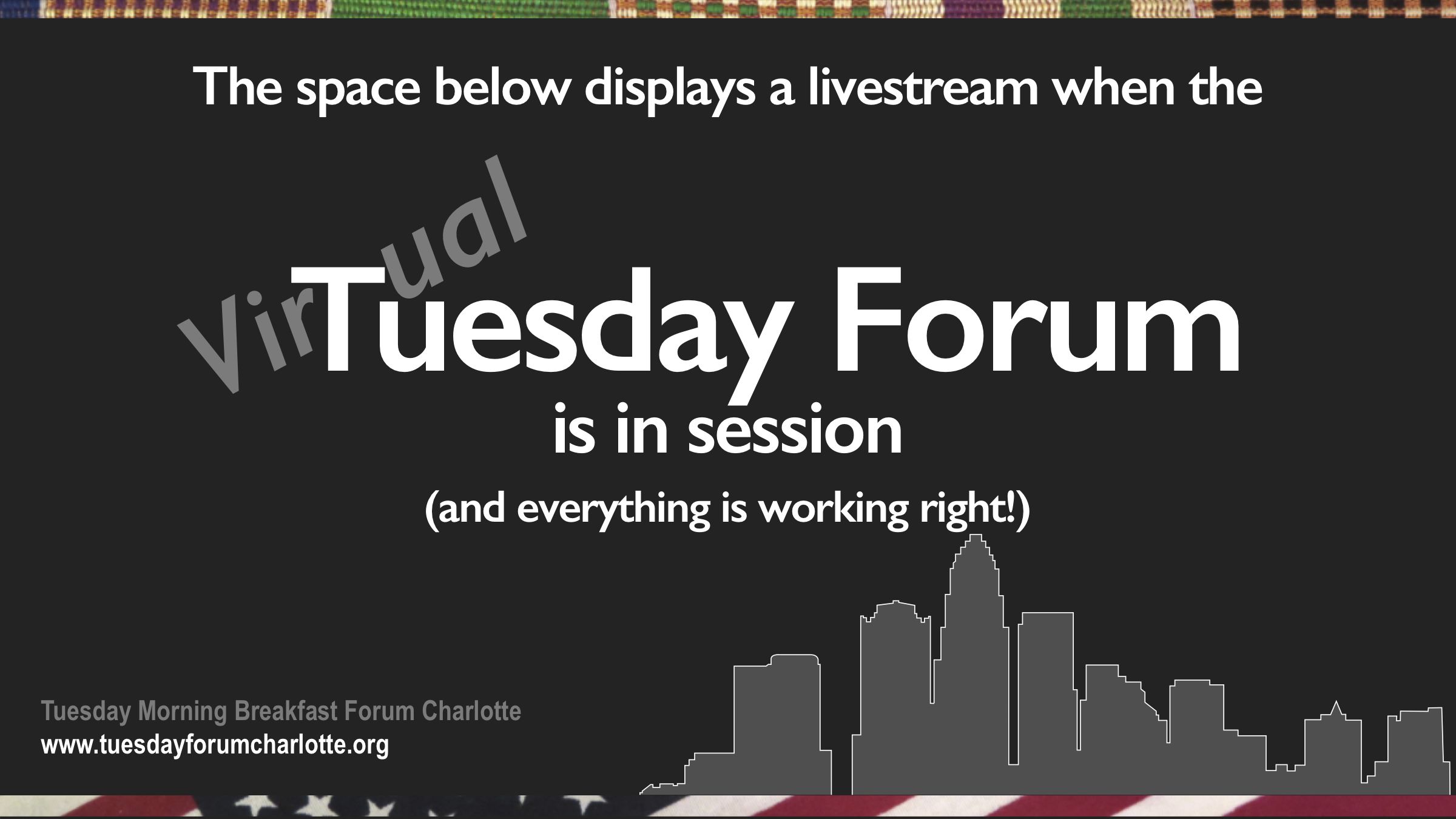 Livestream time is normally Tuesday from 8:30-9:30 a.m. See meeting schedule here.
If there is no livestream above during meeting hours, check to see if it's running at the Forum's Facebook page.
Have a question for the presenter?
You don't have to be inside the virtual Forum room to ask a question. Click the link below and a new browser tab should open and show a form to fill out. When you click the SEND button, the form will disappear and the Forum Live page will display in that tab. But, depending on your browser, this page you are now on may still be playing the livestream, or the stream can be restarted, saving your previous volume settings. Whatever you choose, avoid chewing up your bandwidth listening to two versions! Click here to ask a question.