Nonprofit seeks higher profile for jazz in Charlotte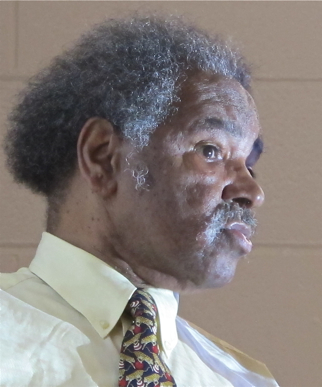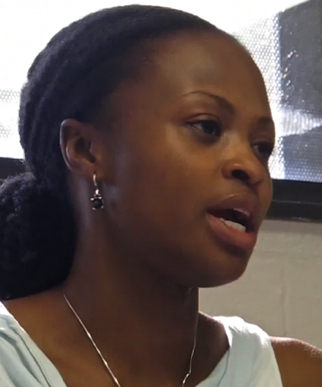 Frank Parker, board chair, and Lonnie Davis, executive director of Jazz Arts Initiative
June 7, 2011
They came to the Tuesday Forum with a PowerPoint and a message: Support an upcoming fund-raiser, and in more general ways help us raise the profile of jazz in button-down Charlotte.
The fund-raiser is "An Evening with Delfeayo Marsalis" on Father's Day, June 19, at 7:30 p.m. at McGlohon Theater at Spirit Square, 345 N. College St. Tickets are $25 (or, as Parker put it, $35 if you want to take pictures and shake hands) through carolinatix.org or by calling 704-372-1000.
The pair faced questions as complex as "What is jazz?" and as simple as "Will you come talk to my group?" Most of the questions seemed to suggest that if they want to promote jazz in Charlotte, they have their work cut out for them.
Charlotte is a community of 900,000, and a jazz event generally draws 50, said one participant. "A lot of people, thousands of people, hundreds of thousands of people say, "I like jazz," but they don't. They like R&B as you know."
"We're working on that problem," Parker replied.
More on the Initiative is here. And the group's upcoming events are listed here. Frank Parker's PowerPoint presentation from June 7, edited after the event, is here. For those without PowerPoint, the slides may be viewed here.
Excerpts from the discussion
-------------------------------------------------------------------------------------------
The Forum welcomes all persons to its meetings beginning at 8:30 a.m. most Tuesdays
of the year at the West Charlotte Recreation Center, 2222 Kendall Drive, Charlotte, NC
down the hill from West Charlotte High School.