Preparations for DNC security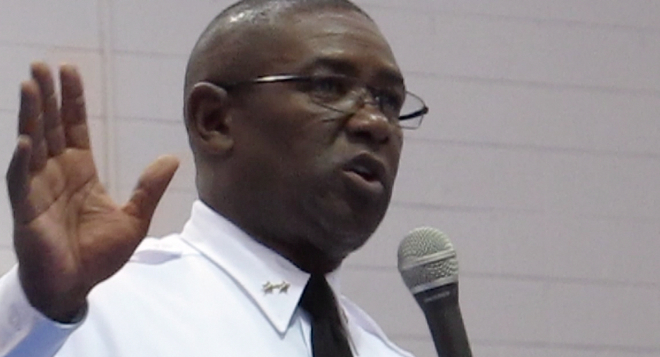 Aug. 21, 2012
Charlotte-Mecklenburg Police Chief Rodney Monroe today addressed the Forum on security preparations for the Democratic National Convention.
Monroe was part of a presentation that also included three officials from the DNC Host Committee: Dr. Dan Murrey, executive director; Torre Jessup, deputy executive director; and Vi Lyles, director of community outreach.
The Charlotte Observer's news story on Monroe's comments is here, with the text cached here.
Below are videos of Monroe's initial comments and then the answers that he gave to questions raised by Forum participants.
Introductory comments, part 1
Introductory comments, part 2
During his introductory remarks, Monroe's face was often away from the camera. He was facing easels showing the three aerial maps of downtown Charlotte showing parade routes and street closings for the following events:
March on Wall Street South, Sunday, Sept. 2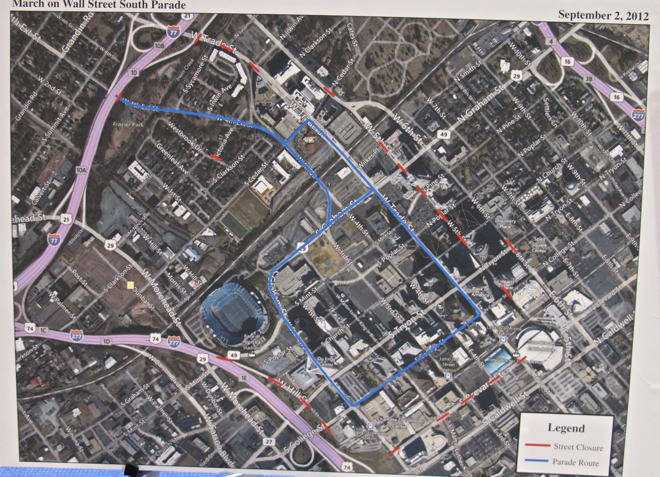 Carolina Fest on Tryon Street, Monday, Sept. 3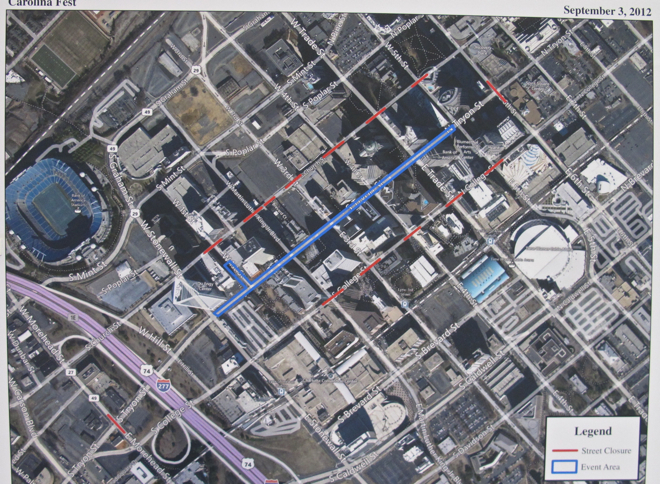 Labor Day Parade and generic parade route, Sept. 3-6.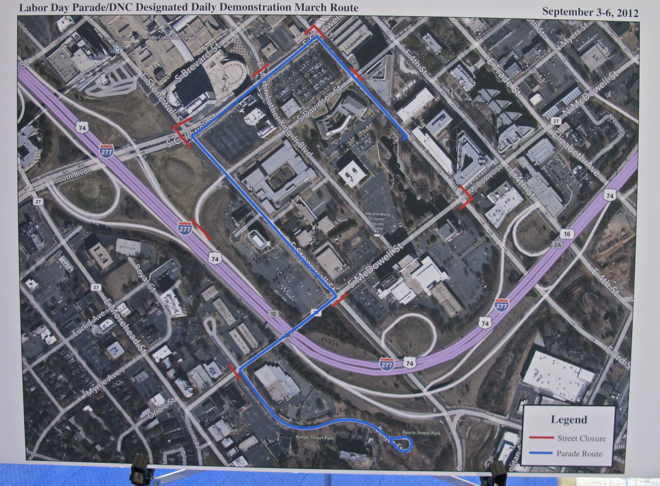 Q&A

-------------------------------------------------------------------------------------------
The Forum welcomes all persons to its meetings beginning at 8:30 a.m. most Tuesdays
of the year at the West Charlotte Recreation Center, 2401 Kendall Drive, Charlotte, NC
down the hill from West Charlotte High School.