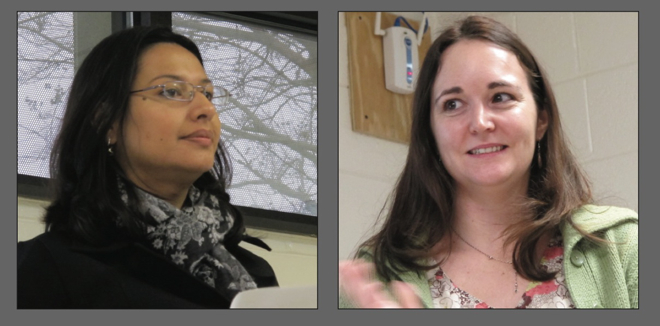 Carolina Bonilla, left, and Jenny Wade addressed the Forum Tuesday.
Anuvia outlines its services at Forum
Jan. 24, 2012
Carolina Bonilla, prevention coordinator, and Jenny Wade, prevention specialist for Anuvia Prevention & Recovery Center, presented at the Forum Tuesday.
They outlined services offered by the nonprofit center on Billingsly Road. Anuvia was known from 1994 to 2008 as the Chemical Dependency Center, and traces its history to local action to implement a 1950s General Assembly provision that local ABC boards support alcohol education and rehabilitation programs. Over the years other substance abuse prevention agendas have been added.
Bonilla and Wade brought with them a number of materials. Some are in color; those files were sent from Anuvia. The remainder are black-and-white scans of handouts available to Forum participants on Tuesday. Unless marked, the links are to PDF files for opening or download.
– The PowerPoint presentation used Tuesday is here. For those without PowerPoint software, the slides are below.
– A short list in Word of community resources and contact information.
– A brochure on Guiding Good Choices, a program for children 8-17. Another version is here.
– A brochure on adolescent services.
– A brochure on the services of the Association of Anuvia Alumni & Friends.
– A brochure on Prevention & Education.
– Application package for students interested in STAND Camp.
– Application package for STAND Camp Junior Advisors.
– A flier for a Town Hall Meeting for female youth on Feb. 21st from 6-8 p.m. at Antioch Baptist Church, 232, Skyland Ave. in Grier Heights.

● Beginning of PowerPoint slides ●
●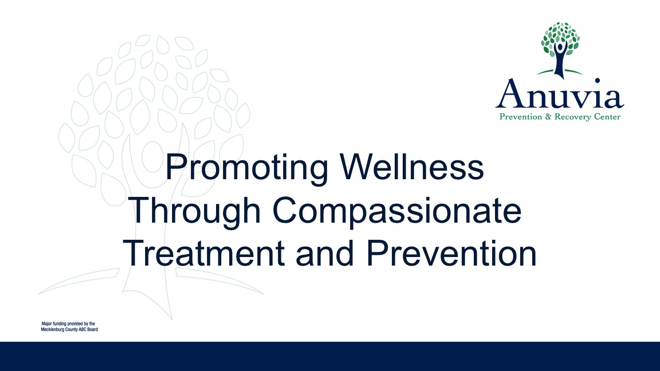 ●
●
●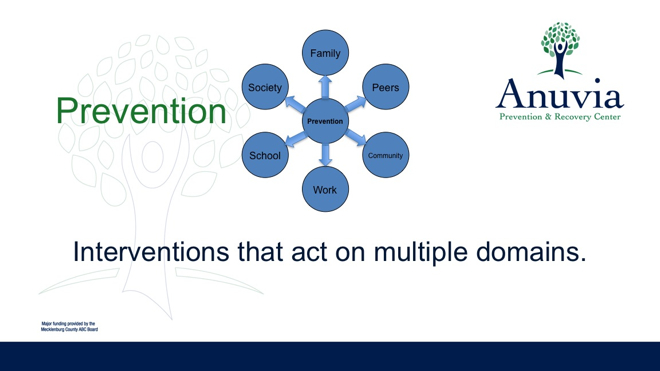 ●
●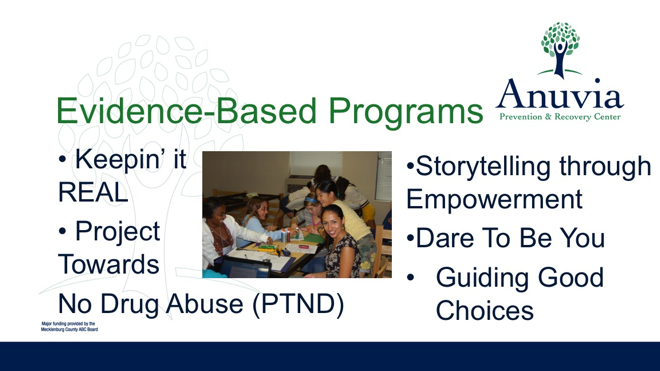 ●
●
●
●
●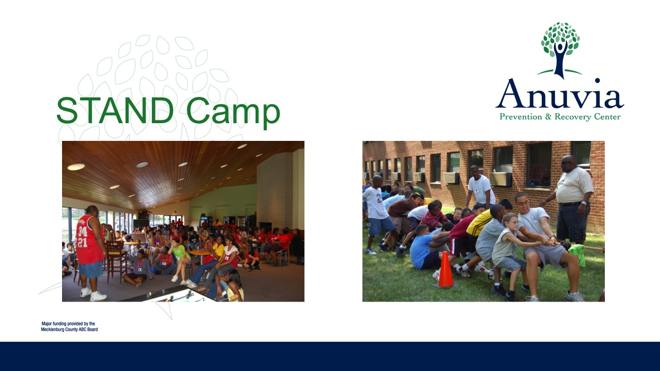 ●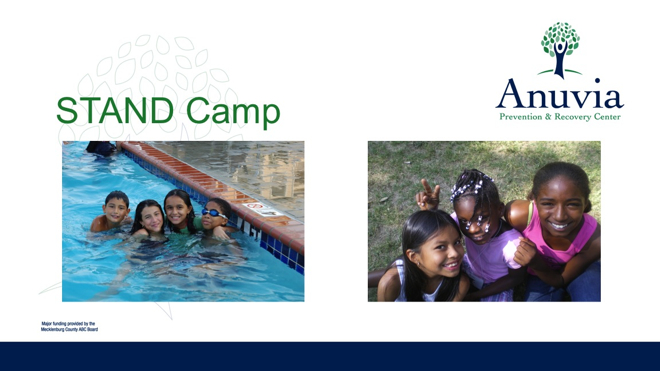 ●
●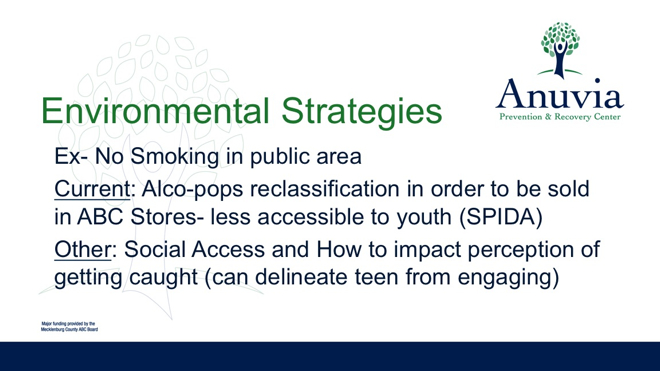 ●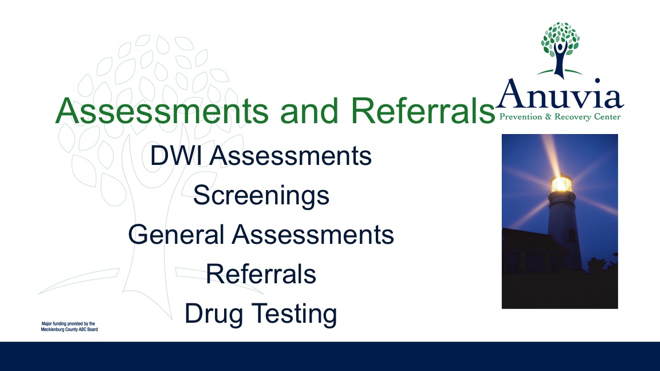 ●
●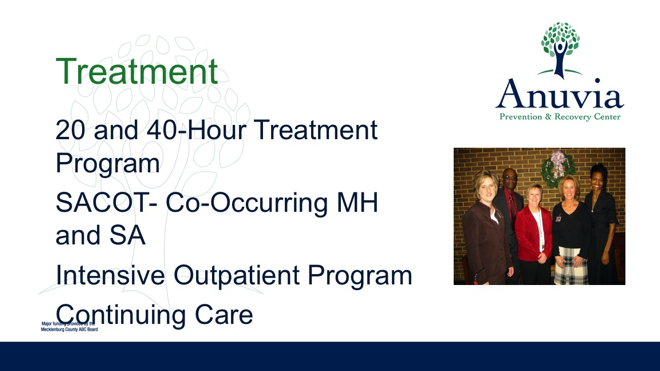 ●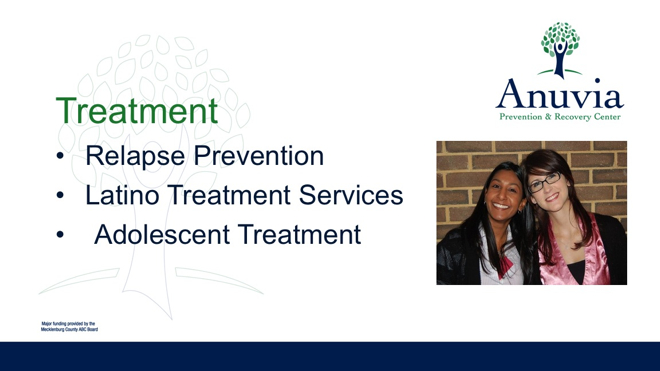 ●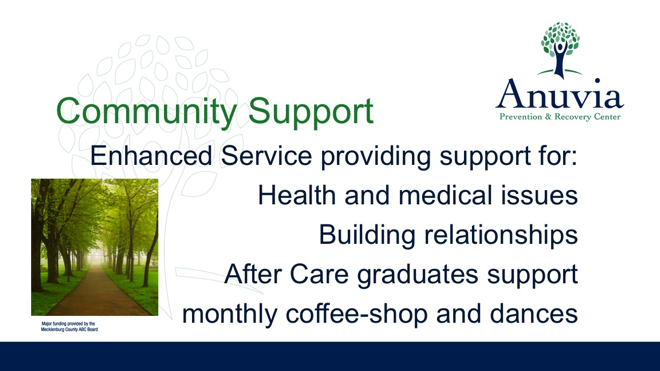 ●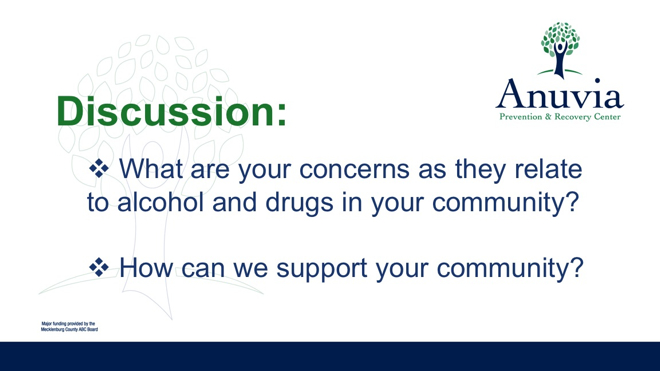 ●
●
●
● End of PowerPoint slides ●
-------------------------------------------------------------------------------------------
The Forum welcomes all persons to its meetings beginning at 8:30 a.m. most Tuesdays
of the year at the West Charlotte Recreation Center, 2401 Kendall Drive, Charlotte, NC
down the hill from West Charlotte High School.