Democratic Party Chair candidates speak
March 22, 2011
Four of the candidates running in the April election of a new chair of the Mecklenburg Democratic Party addressed the Forum Tuesday. Present were Frank Deaton, Darrin Rankin, Mark Sullivan and Joe White. Candidate Aisha Dew sent as her representative Henk Johker, who attended part of the session.
The election will be Saturday, April 9 during the party's county convention.
Click on the arrows to the left of each candidate's picture to hear their opening remarks during the Forum.
●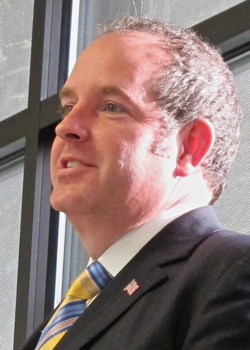 Frank Deaton
●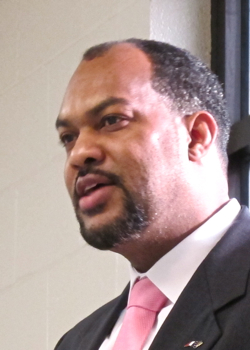 Darrin Rankin
●
Mike Sullivan
●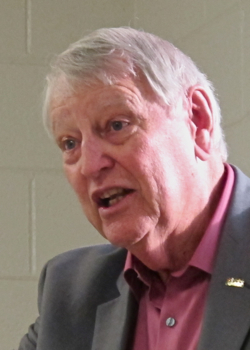 Joe White
●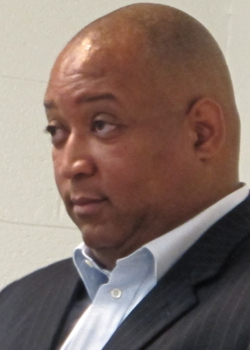 About one hour and seven minutes into the conversation, departing party chairman Joel Ford, who had been standing at the back of the room throughout the meeting, offered some comments.
Ford said he had heard a lot of "ignorance" during the candidates' comments. "That disappoints me." He said he had inherited a fractured party split by a rancorous election for county sheriff, a party with only $300 in the bank, a party with a shabby office no one wanted to go to.
Today's party headquarters is on Morehead Street uptown, and the office furniture matches, he said. There are "thousands" of dollars in the bank, the county returned Democrats to the N.C. legislature when most counties were going red, and Anthony Foxx and Harold Cogdell were elected under his watch.
Ford said he hoped people would leave the meeting with a sense of optimism, and with a determination to elect as chairman a person capable of keeping the party united, not divided.
-----------------------


The Forum welcomes all persons to its meetings beginning at 8:30 a.m. most Tuesdays
of the year at the West Charlotte Recreation Center, 2222 Kendall Drive, Charlotte, NC
down the hill from West Charlotte High School.