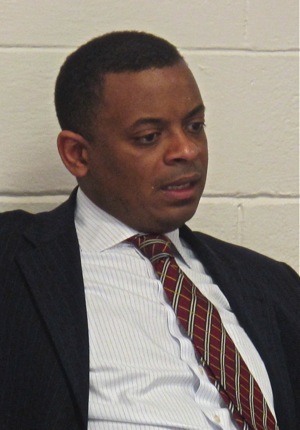 Foxx on first 100 days
March 16, 2010
Anthony Foxx addressed the Forum this morning, the day before marking the first 100 days in office as Charlotte's mayor.
After his speech, Foxx answered a number of questions about adding jobs at small businesses, and specifically black-owned businesses, and about addressing needs among African-Americans. The QCityMetro.com website headlined its coverage, "Does Mayor Foxx need a black agenda?" For that story, click here.
Below is the audio of Foxx's speech.