Tuesday Morning
Breakfast Forum
Charlotte, NC
www.tueforumclt.org
Home ● Where We Meet ● News ● Announcements ● Events ● About Us ● Contact Us ● Search ●
Rev. Ricky
Woods on...
Nov. 24, 2009
A church is changed: How focusing on community service through education programs changed the Oaklawn Avenue congregation.
▬
Small is effective: Problems at big nonprofits may overshadow the great work by mon-and-pop nonprofit efforts.
▬
Let's get talking: There is a need for nonprofits serving the westside corridor to be in better communication among themselves and with the communities they are serve.
▬
Demand leadership: How people in the pews can ensure leadership on social justice issues from their pastors.
▬
Take politics out of grants: Local government leaders could remove appearance of favoritism by restructuring decisions on financial aid to community groups.
▬
History & Renewal: Woods talks about his 14-plus years at First Baptist-West.
▬
Success with CMS failures: Why the education programs at First Baptist-West have success with the same children left behind by CMS public schools.
First Baptist West Community Services Association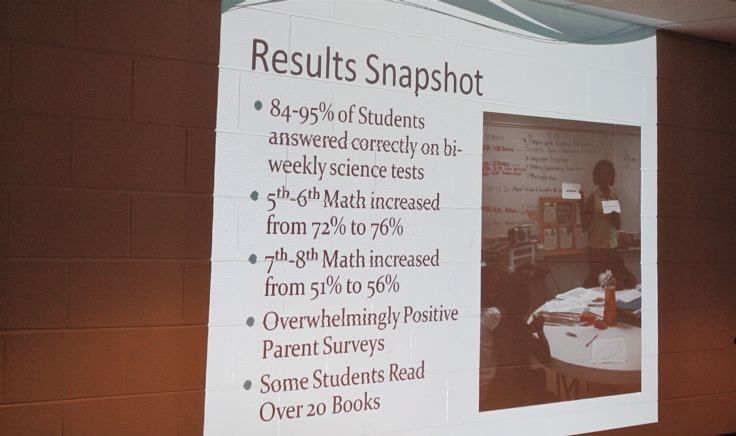 First Baptist West builds role in community service
Nov. 24, 2009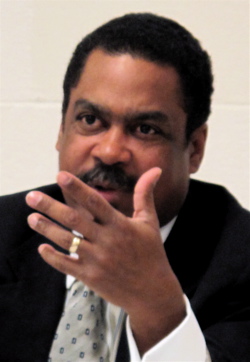 Youth programs at First Baptist West have not only helped lift the lives of affected children. It has altered the Oaklawn Avenue congregation's understanding of its task.
The job, said the Rev. Ricky Woods at Tuesday's Forum, is "far more than just putting bodies in the pews." The task is to serve the community, even if those people served do not end up in the church's pews.
"We have had our understanding lifted," Woods said. The church must be judged by the "life transformations as you touched other lives" and by "a change in the community because you are present."
– – –
The Forum welcomes all persons to its meetings beginning at 8 a.m. most Tuesdays of the year
at the West Charlotte Recreation Center, 2222 Kendall Drive, Charlotte, NC
down the hill from West Charlotte High School.