2 GOP mayoral candidates square off at the Forum

Sept. 1, 2009
Occasionally they would laugh when they found themselves in agreement. But for the most part Martin Davis and John Lassiter spent Tuesday poles apart in a wide-ranging discussion of Charlotte's past and future.
Along with Jack Stratton, Davis and Lassiter are on the Sept. 15 GOP primary ballot for Charlotte mayor. The winner will meet Democrat Anthony Foxx in November.
Martin achieved notoriety by reading at televised county commission meetings the "dirty" books he had found in the public library's holdings. He quotes deTocqueville, talks about freedom and limited government, and advocates cutting taxes and selling public utilities like the water system and the airport.
Lassiter recites a lengthy record of public service initially sparked by low water pressure at his home. He's served on school board and city council. He pledges to be as mayor what he says he is as candidate: open, available, out in the community.
Both men share a common language of business.
Read Glenn Burkins' report on the discussion in QCityMetro.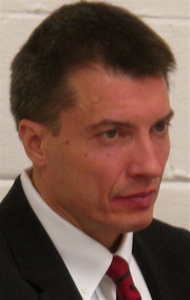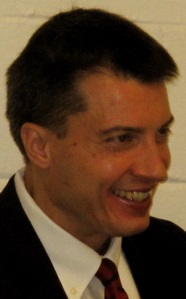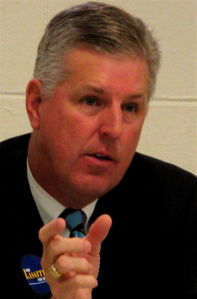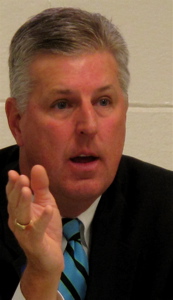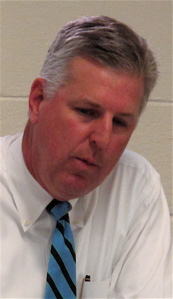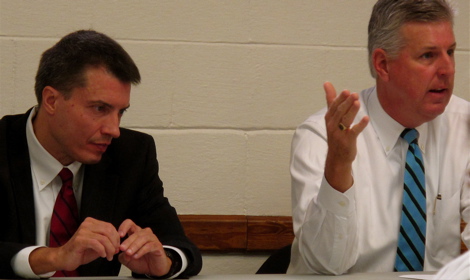 -------------------------------------------------------------------------------------------
The Forum welcomes all persons to its meetings beginning at 8 a.m. most Tuesdays of the year
at the West Charlotte Recreation Center, 2222 Kendall Drive, Charlotte, NC
down the hill from West Charlotte High School.