Tuesday Morning
Breakfast Forum
Charlotte, NC
www.tueforumclt.org
Home ● Where We Meet ● News ● Announcements ● Events ● About Us ● Contact Us ● Search ●

Aug. 25, 2009
Tuesday's Forum heard a variety of City Council candidates. They were, from left, James Mitchell, Democrat running in District 2; Nancy Carter, Democrat running in District 5; Aaron Sanders, Democrat running in District 2; Anthony Castrillon, Democrat running at-large; Susan Burgess, Democrat running at-large; and Darrell Bonapart, Democrat running in District 5. In the Sept. 15 city primary, Mitchell meets Sanders, and Bonapart meets Carter; Castrillon and Burgess are among seven candidates seeking four Democratic slots on the November ballot.

Perhaps in part because of the variety of offices represented, the questions and answers remained on the surface, and ranged all over the map. There was talk of curfews at malls, a VA health center, broadening the city's economic base, attracting moviemakers, building a Beatties Ford Road streetcar, encouraging affordable housing, dealing with voters' distrust of government, spending of stimulus dollars, selling the city's waterworks or airport, blunting the impact of gentrification on longtime residents. One question asked candidates to rate the relative value of educational attainment and of experience in candidates for public office.
Bonapart
Burgess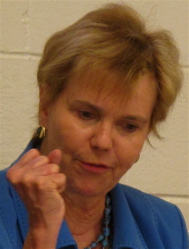 Carter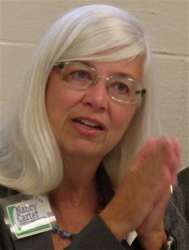 Castrillon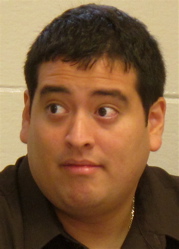 Mitchell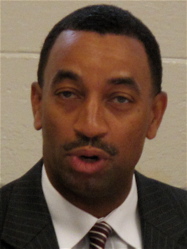 Sanders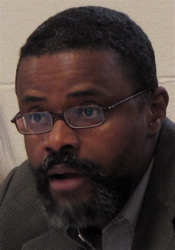 -------------------------------------------------------------------------------------------
The Forum welcomes all persons to its meetings beginning at 8 a.m. most Tuesdays of the year
at the West Charlotte Recreation Center, 2222 Kendall Drive, Charlotte, NC
down the hill from West Charlotte High School.