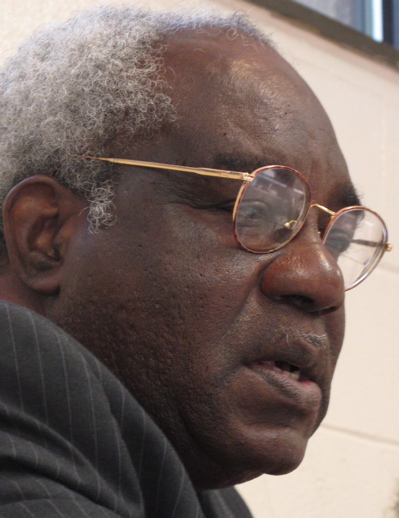 Chambers: 'We didn't say anything'
Longtime civil rights attorney Julius Chambers Tuesday chastised Charlotteans for not speaking out as their schools fail to educate African-American children and as the current administration of Charlotte-Mecklenburg Schools lays off teachers.
"Over 50% of the young males in the school system will never graduate.., and we go on about our business.
"We are not really reaching out to provide assistance to these students in these schools who we know need help."
Veteran African-American teachers began getting layoff notices this spring. "We didn't say anything about it and still aren't saying anything about it." He said he had agreed to represent some of the teachers, but declined to discuss the merits of their cases.
Chambers, whose lawsuit on behalf of James and Vera Swann led to court-ordered desegregation of CMS schools in 1970, said he has worried over the last two years that the city did not have organizations speaking out on African-American issues and supporting civil rights litigation. "That's not the Charlotte I have known," he said.
Chambers' visit to the Forum was reported by Glenn Burkins, editor of QCityMetro.com. For his report, click here.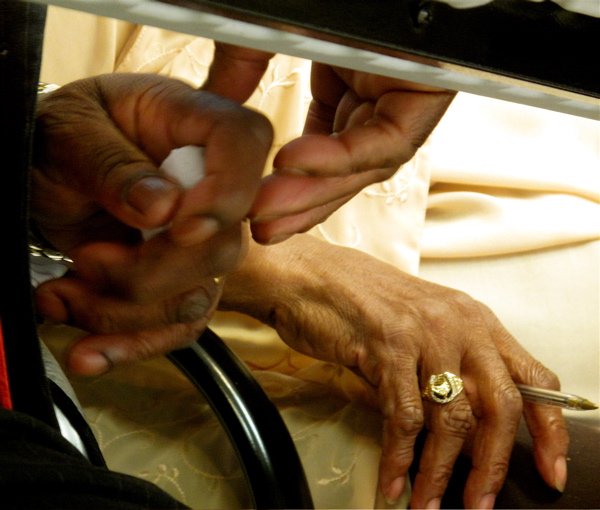 Old hands at community involvement:
Julius Chambers, left, and Sarah Stevenson
-------------------------------------------------------------------------------------------
The Forum welcomes all persons to its meetings beginning at 8 a.m. most Tuesdays of the year
at the West Charlotte Recreation Center, 2222 Kendall Drive, Charlotte, NC
down the hill from West Charlotte High School.