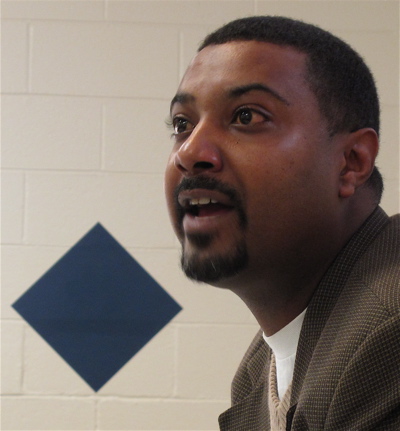 N.C. election law proposals outlined
Feb. 3, 2009
Robert Dawkins pitched election reform at the Forum Tuesday.
Dawkins, Charlotte-based N.C. field organizer for Democracy North Carolina, explained the group's proposals for election law changes, including expansion of public financing to more N.C. elected offices.
Dawkins said the group would also encourage legislators to give more cities legal authority to establish public financing for city offices. Chapel Hill was allowed to do so last year, he said.
Gov. Beverly Perdue, according to Dawkins, is asking donors to endow statewide elections.
Much discussion during the Forum surrounded a proposal to prevent low-turnout runoff elections with a new ballot system titled "Instant Runoff Voting."
Also on Democracy NC's agenda is expansion of early voting hours and same-day registration.
Dawkins said his group has begun scheduling meetings with Mecklenburg legislators to discuss the proposals, which are laid out at the group's website.



-------------------------------------------------------------------------------------------
The Forum welcomes all persons to its meetings beginning at 8 a.m. most Tuesdays of the year
at the West Charlotte Recreation Center, 2222 Kendall Drive, Charlotte, NC
down the hill from West Charlotte High School.