Candidates for District Court or their representatives at the Oct. 14 Forum.
Candidates for District Court judge plead their case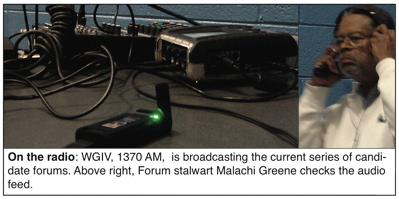 Oct. 14, 2008
Candidates for District Judge in Mecklenburg's 26th Judicial District argued their own election cases Tuesday at the Forum
Some argued for experience. One argued the advantages of being an outsider.
Rather than treat the Forum as a single event, this page and ones linked to it are focused instead on providing information on individual candidates. But first:
Voters will find the names of District Court judges near the end of the Nov. 4 ballot. All of the contests are nonpartisan. So voting a "straight party" ticket will not cast votes in any of these contests.
Voters will also find that four candidates for District Court seats face no competition: Theirs are the only names to choose from for those seats on the bench.
The candidates without competition are Ronald L. Chapman, Bill Constangy, Hugh Lewis, Christy T. Mann and Louis A. Trosch Jr.
Two persons are running for each of the remaining District Court seats. Below are the match-ups. As information becomes available for posting, it will be added on the pages linked to the pictures below.



CONTESTED SEATS
CLICK PICTURE FOR MORE INFORMATION:

---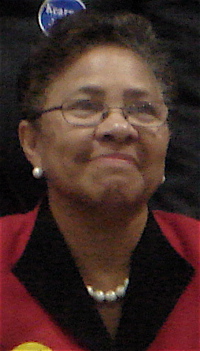 Charlotte Brown-Williams vs. Stephen W. Kearney
---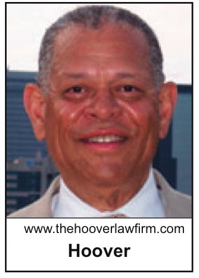 Donnie Hoover (i) vs. Daniel Powers Roberts
---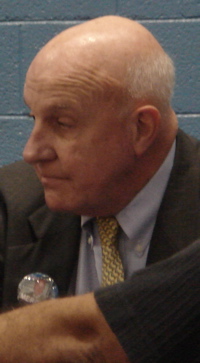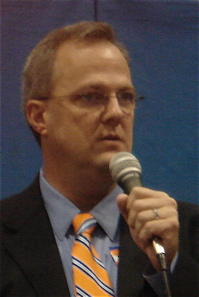 Fritz Mercer (i) vs. John Totten
---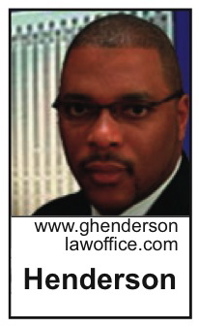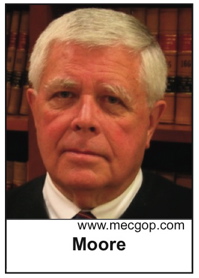 Gary L. Henderson vs. Thomas F. Moore Jr. (i)
---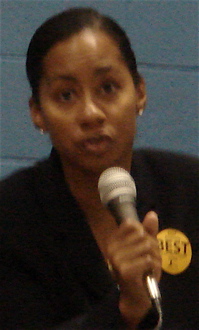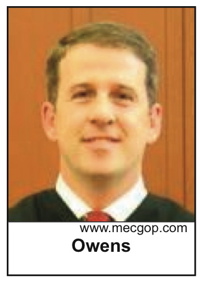 Kimberly Y. Best vs. Todd Owens (i)
---
Theo X. Nixon (i) vs. Elizabeth Thornton Trosch
---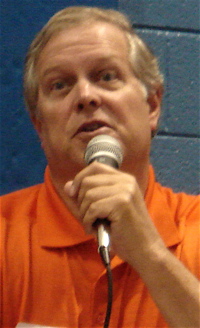 William Irwin Belk vs. Ben S. Thalheimer (i)
-------------------------------------------------------------------------------------------
The Forum welcomes all persons to its meetings beginning at 8 a.m. most Tuesdays of the year
at the West Charlotte Recreation Center, 2222 Kendall Drive, Charlotte, NC
down the hill from West Charlotte High School.