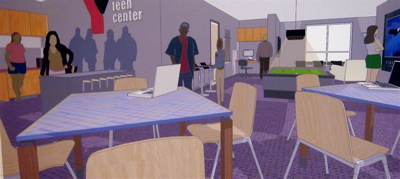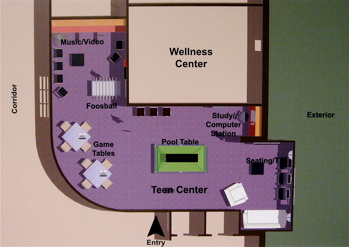 July 15, 2008
McCrorey Y leader makes pitch for capital campaign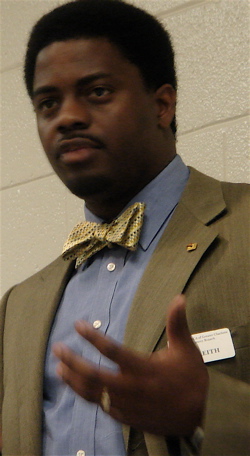 Keith Vinson, right, executive director of the McCrorey Family YMCA, Tuesday made a pitch for donations to the Titus L. Ivory, Sr. Teen Center Capital Campaign to build a teen center into the Y's facilities at 3801 Beatties Ford Road.
The McCrorey Y moved from Second Street downtown in the late 1960s during urban renewal clearance of Brooklyn. The old Second Street Y building survived the demolition, and is now used by the United Way.
Vinson said the campaign has about $450,000 to raise. Y officials are circulating pledge forms for donations over the next four years. The forms suggest matching gifts by an employee's employer.
During Tuesday's presentation, Vinson displayed the drawings above, which were prepared by Gantt Huberman Architects.
More information: H.L. McCrorey Family YMCA, 3801 Beatties Ford Rd., 704-716-6500 or www.ymcacharlotte.org


---
--------------------------------------------------------------------------------------------
The Forum welcomes all persons to its meetings beginning at 8 a.m. most Tuesdays of the year
at the West Charlotte Recreation Center, 2222 Kendall Drive, Charlotte, NC
down the hill from West Charlotte High School.