Tuesday Morning
Breakfast Forum
Charlotte, NC
www.tueforumclt.org
Home ● Where We Meet ● News ● Announcements ● Events ● About Us ● Contact Us ● Search ●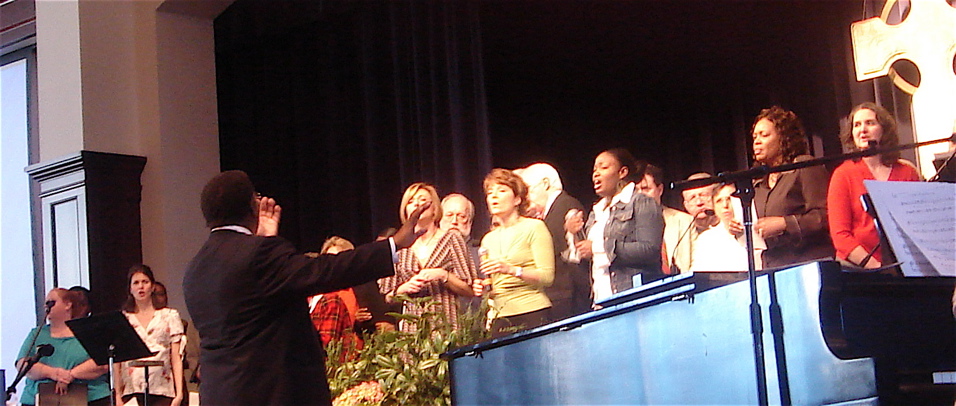 March 2, 2008
Church in the Round marks 10th anniversary
In the 1990s, Myers Park United Methodist Church, a large, wealthy, white church in the heart of large, wealthy, white Myers Park, sought to reach out across race lines and attract nonwhite members. One of their instruments of change was musician Thomas Moore.
Moore, a longtime educator of children through music, began leading the music for a new service called Church in the Round. He routinely recruited singers from black churches, and has been an indefatigable recruiter for participation at Myers Park Methodist.
On Sunday, he was lauded for his work by both senior pastor James Howell and visiting preacher Ron Robinson (see below).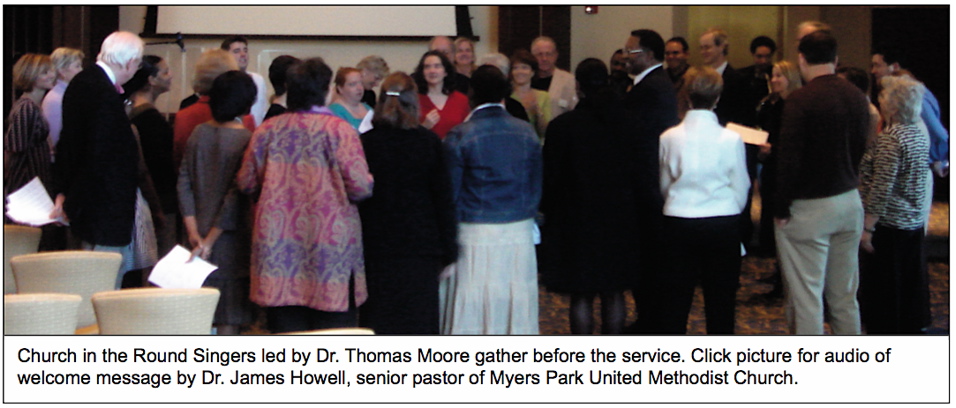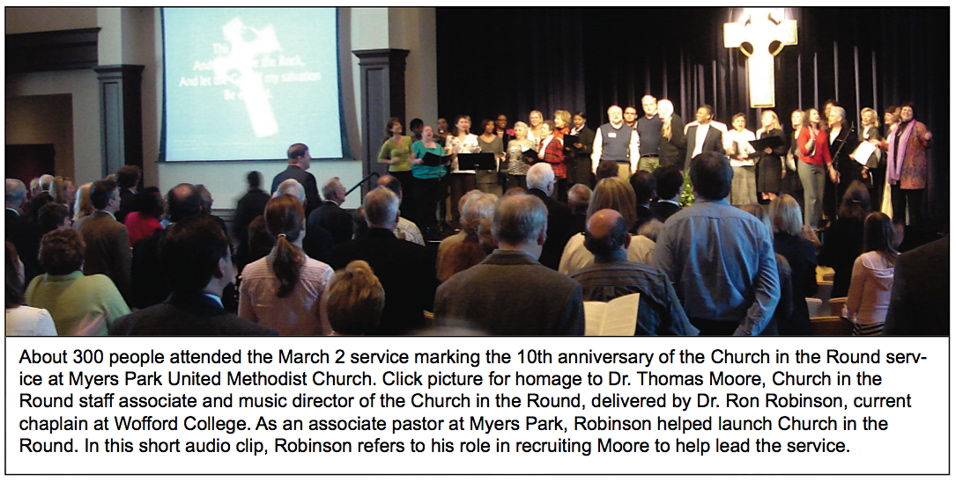 Links to all audio excerpts from the celebration (length):
Message from Senior Pastor Dr. James Howell (2:14)
Message from guest preacher Dr. Ron Robinson (0:29)
Choir: "Sanctuary" (4:02)
Choir: "I Will Call Upon The Lord" (2:30)
--------------------------------------------------------------------------------------------
The Forum welcomes all persons to its meetings beginning at 8 a.m. most Tuesdays of the year
at the West Charlotte Recreation Center, 2222 Kendall Drive, Charlotte, NC
down the hill from West Charlotte High School.