Tuesday Morning
Breakfast Forum
Charlotte, NC
www.tueforumclt.org
Home ● Where We Meet ● News ● Announcements ● Events ● About Us ● Contact Us ● Search ●
Feb. 26, 2008

West Charlotte Gospel Choir performs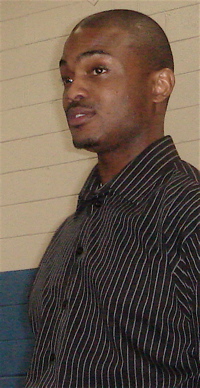 Members of the West Charlotte High School Gospel Choir performed Tuesday, Feb. 26 in the West Charlotte Recreation Center during the Tuesday Morning Breakfast Forum.
The group is led by Daniel Anthony Heath, pictured at right.
The first song performed was "No Greater Love." Click picture of choir at top of this page for an audio excerpt. If your player "sputters," stop the player until the song downloads.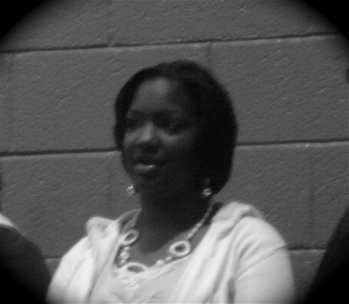 Jesenia Evelyn a senior already accepted at Johnson & Wales University, performed "A City Called Heaven" as an a capella solo. Click on Evelyn's picture at left to hear an audio of her performance. Again, if your audio player "sputters," stop the play under the song fullly downloads.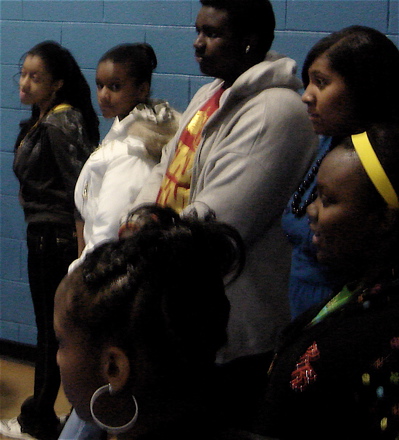 --------------------------------------------------------------------------------------------
The Forum welcomes all persons to its meetings beginning at 8 a.m. most Tuesdays of the year
at the West Charlotte Recreation Center, 2222 Kendall Drive, Charlotte, NC
down the hill from West Charlotte High School.