League issues 'call to action'
to bolster CMS equity funding
Nov. 20, 2007
Two representatives of the League of Women Voters of Charlotte-Mecklenburg Tuesday sought signatures on a "Call to Action" aimed at CMS Supt. Peter Gorman and the Board of Education to improve funding for educational initiatives at high-poverty schools.
Louise Woods, a former CMS board member, and Carol Sawyer, a leader of the school advocacy group Mecklenburg ACTS, said Gorman had put back on the table for budget discussion the pre-2002 equity funding schema that has targeted high-poverty school for extra teachers to reduce class size and extra money to buy supplies.
They reviewed a weighted-funding plan that has had the effect of removing some teachers from the highest-poverty schools, forcing class sizes to rise. They also presented charts similar to those at right, which show that high-poverty schools are least likely to be high-achieving schools under current North Carolina standards.
The Call to Action reads as follows:
"The Charlotte-Mecklenburg school system faces profound challenges educating children who live in poverty.
"Concentrations of children living in poverty have resulted in majority-poverty schools that are failing to educate large numbers of children.
"I/We the undersigned endorse a system of distributing human and financial resources to majority-poverty schools which:
"• Establishes significantly smaller class sizes in majority-poverty schools at all levels. Elementary class sizes should not exceed 16 students.
"• Provides enough classrooms to house students in smaller class sizes.
"• Ensures that majority-poverty schools have a comparable mix of novice, experienced, and National Board Certified/Master's degree teachers when compared to schools identified as high-achieving schools in CMS. Provides staff development opportunities comparable to those available to teachers in schools with well-funded PTA's.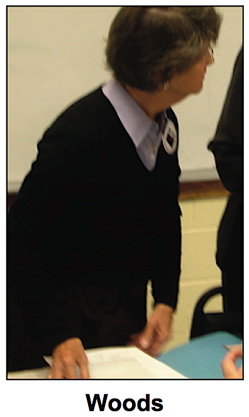 "• Provides sufficient social service support to promote family involvement and to help students and families cope with the stresses of homelessness and poverty.
"• Adds significant resources to schools with a majority of students living in poverty. These funds should cover needs generally covered by PTAs such as spending allowances for teachers, band equipment, and extended field trips (for example, Raleigh, Washington).
"• Sets baseline standards for supporting high-achieving students, including full-time talent development staff and a comparable range of accelerated, scholars, and AP courses in every school.
"• Provides funding for extra curricular activities such as Science Olympiad, and transportation to academic
competitions typically available in high-achieving schools.
"• Provides funding for staff coordinator to build partnerships with neighborhood associations, businesses, faith groups, and other organizations necessary to provide volunteers and mentors sufficient to support all students in need of this extra support.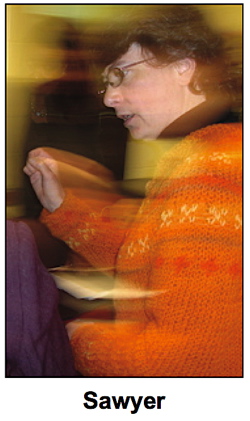 "• Provides additional stepwise staffing and financial support, as needed, to schools where 70, 80, and 90% of students live in poverty.
"• Provides additional support for schools approaching majority poverty and/or with large numbers of students living in poverty, even if the percentage of students living in poverty is below 50%. Providing significant additional resources at 40-45 % may, in fact, prevent more high poverty schools.
"I/We urge the Charlotte-Mecklenburg Board of Education to adopt a multi-step equity template and abandon weighted student staffing/funding. We believe that such a step will provide clarity about conditions necessary for success, focus resources where they are most needed, and establish a framework for accountability. Our research confirms that a fully funded equity template, meeting the standards listed above, will facilitate closing the achievement gap by truly providing equitable educational opportunities for all children at every school in CMS."
Woods and Sawyer suggested that people interested in supporting the Call to Action do the following:
-- E-mail Supt. Gorman at [email protected] or write him at Charlotte-Mecklenburg Schools, 701 E. Martin Luther King Jr. Blvd., Charlotte, NC 28202 affirming your support for the League's Call to Action.
-- Address the school board at its meeting Dec. 11, 2007. If your group endorses the Call to Action and/or you plan to speak to the board Dec. 11, Woods and Sawyer asked that you notify League Secreatary Karen Gaddy at 704-366-7074 or at [email protected]
Copies of the League report, "Weighted Student Funding Report," is at www.goleaguego.org
Copies of the Call to action and other information related to weighted student budgeting and equity issues are available at www.mecklenburgacts.org.
--------------------------------------------------------------------------------------------
The Forum welcomes all persons to its meetings beginning at 8 a.m. most Tuesdays of the year
at the West Charlotte Recreation Center, 2222 Kendall Drive, Charlotte, NC
down the hill from West Charlotte High School.