Home ● Where We Meet ● News ● Announcements ● Events ● About Us ● Contact Us ● Search ●
Tuesday
Morning
Breakfast
Forum
Charlotte, NC
www.tueforumclt.org
June 13, 2007
Chiropractor reviews five factors for health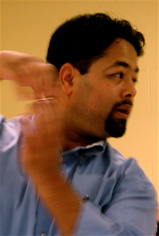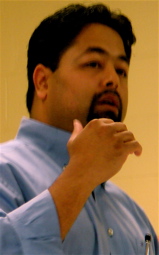 Chiropractic Dr. Neil Pai Tuesday made a pitch for people to take better care of themselves as a way to improve their health. He also reviewed chiropractic, accupuncture and other services offered by his practice.
He said five factors to good health were a positive mental attitude, rest, a good diet, exercise and a fully functioning nervous system.
Forum participants offered tales of back pain, the search for treatment and some satisfactory conclusions to those searches. There was even a testimonial to the massage of the right big toe to end hot flashes.
Pai said he graduated from N.C. State in 1994 and was a pharmaceutical company biochemist for some years. He pursued chiropractic in part because of what he learned when his mother was overmedicated for back pain. He also said that as a biochemist he was always told that the answer to any pain was one pill or another. "I just saw something wrong with that," he said.
--------------------------------------------------------------------------------------------
The Forum welcomes all persons to its meetings beginning at 8 a.m. most Tuesdays of the year
at the West Charlotte Recreation Center, 2222 Kendall Drive, Charlotte, NC
down the hill from West Charlotte High School.