Home ● Where We Meet ● News ● Announcements ● Events ● About Us ● Contact Us ● Search ●
Tuesday
Morning
Breakfast
Forum
Charlotte, NC
www.tueforumclt.org
May 24, 2007
Avoiding, recovering from identity theft
Identity theft is a growing problem, a credit counselor told the Forum Tuesday. Mary Williams of the nonprofit Family Credit Counseling Corp. outlined ways to protect against identity theft, or to respond if your Social Security number or other records are appropriated.
In 2005, Wililams said, 8.9 million Americans were victimized. The average loss was $6,300. The problem is growing in part because the tools required are getting cheaper.
"It used to be you used to to have a lot of money" to be an identity thief. "Now," she said, "any pinhead can own the technology to mess up your life."
Armed with a name, a Social Security number and a date of birth, a thief can obtain many other sensitive records. A thief with that data can call a credit card company and file a change of address form. When the statement comes, the thief can file for a duplicate credit card.
While card companies ask customers to install a security question ("What is your mother's maiden name?"... "What is your cat's name?"), "you don't know how many millions of accounts have been set up already without questions," Williams said.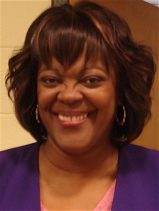 To detect vandalism, Williams said, look at your bank statements every month. "A lot of people don't. They're piled up on a table looking like decoration."
If a bill you normally expect to receive does not arrive, inquire, Williams advised. If the bill is missing, it may have been redirected to another address to provide someone a proof of residence.
If you know you are a good credit risk but are turned down for credit, inquire. "It could be because you had a lot of help" piling up unpaid bills, Williams said.
Among Williams' suggestions for how to protect your identity and your credit:
-- Shred bills after they are paid, so they cannot be stolen.
-- Don't carry your Social Security card.
-- Remove Social Security numbers from your pre-printed checks and other documents that do not require them. Nineteen states, Williams said, still use Social Security numbers as a driver's licence number. "The legislatures are so quick to respond to the needs of their citizens that nothing has been done," she said sarcastically.
-- Photocopy important documents and keep them in a safe place or a safe deposit box for use after a theft. They will help you report the crime to police, and to re-establish your credit with credit bureaus and credit card companies.
-- Examine the benefits statement sent to you by Social Security. Look for additional income that you know you did not make. Higher incomes are a telltale sign that someone else is making income and using your Social Security card but not, of course, paying the income tax. "It's hard for you to draw that [extra Social Security] in San Quentin when you didn't pay your tax bill," Williams quipped.
-- Have a lock on your mailbox so thieves cannot steal your bill payments and other mail. Only three of 17 Forum participants raised their hands when asked if they had locks on their mailboxes at home.
-- Put outgoing mail in a mail slot or in a Postal Service mailbox. Williams said thieves alter the payee's name to their own, then "go to a check cashing service where no ID is needed."
-- Check your credit report. Use www.annualcreditreport.com for a free look at the report, she said. A fee is charged to obtain the credit rating. Other sites may charge additional fees. "if you go to freecreditreport.com, you will pay over and over and over again." At www.annualcreditreport.com, you may dispute erroneous portions of the report before leaving the site.
-- Decline to provide sensitive information during unsolicited calls. "Anybody can call," Williams said.
-- When shopping online, look for an icon of a padlock before providing financial information.
-- Use only one credit card for all online purchasing. Then if a charge comes up on another card, you'll know it's a fradulent purchase.
-- Be wary of "shoulder surfing," people looking over your shoulder to read numbers off credit cards, to ascertain PIN numbers during ATM machine use, or even to take pictures of credit cards with cell phone cameras.
-- Weigh the risks of entering store contests. "How likely is it that you're going to win that trip to Hawaii? And how more likely that you will win a free call from a marketer every day until Jesus comes?"
Most identity theft victims, Williams said, live in poor communities, not wealthy ones. The average loss in poor communities is $9,000 per victim, $5,000 in more affluent communities.
When buying a shredder, Williams said, remember that the long strips created by some machines can be taped back together. A crosscut shredder that creates small pieces of paper is better. A Forum member said she disposes of the confetti in wet garbage to make the ink run.
--------------------------------------------------------------------------------------------
The Forum welcomes all persons to its meetings beginning at 8 a.m. most Tuesdays of the year
at the West Charlotte Recreation Center, 2222 Kendall Drive, Charlotte, NC
down the hill from West Charlotte High School.